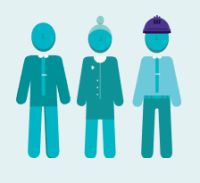 Workplace pensions law means that as soon as you take on your first member of staff, you will have automatic enrolment duties.
Around 8.7 million staff across the UK have now been automatically enrolled by around 800,000 employers. Automatic enrolment is business as usual and your staff will now expect to be saving into a pension as part and parcel of their employment.
Once you decide that you are going to take on staff, there are a number of steps you will need to take.  You will need to check if they are eligible and if they are, you will need to choose a scheme and automatically enroll them. You should leave plenty of time to choose and set up a suitable pension scheme. 
The Pensions Regulator has lots of easy to understand information and tools to help you with your duties and you can find out what you'll need to do in just a few minutes.
Delaying putting your new staff into a pension will not save you money as you will need to make backdated pensions contributions so that they do not lose out.   
If you receive a letter from TPR, you should take action. We are here to help but we will take action if an employer fails to do the right thing for their staff. 
While the vast majority of employers are successfully meeting their duties, there are a small minority who fail to act. In most cases, a warning notice is enough to prompt action but continued failure will result in a fine.
To find out more about your workplace pensions duties, go to http://www.thepensionsregulator.gov.uk/en/employers [1]