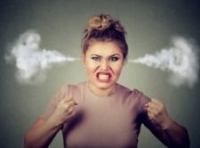 Sponsored Post
It's not true, of course - but, when you're stuck in a difficult situation and on the receiving end of some unsavoury behaviour, it can certainly feel like that.
While you can certainly become accustomed to handling these difficult situations, every now and again, they can still take you by surprise. So, we have compiled a short list of useful tips for you (just in case)!
Acknowledge any anger
This can help to diffuse an already difficult situation to prevent it from becoming worse. It's often the case that you may not have had the chance to answer a phone call or two, or even accidentally forgotten to call somebody back regarding a problem.
If you are met with anger, simply saying, in an empathetic tone "I can see you're angry", has the potential to calm an individual down. Forbes also advises letting an angry customer vent [1], if you feel that this would help the situation.
Put yourself in their shoes
Continuing in an empathetic tone, you have the power to really turn this situation around by building a rapport of listening, understanding, and continuing to acknowledge your customer's problem. This will help to calm them down, and also provide you with the ideal platform for taking charge of the conversation - when the right moment arrives.
However, still stand firm throughout
Of course, it's not always going to be a case of standing still and accepting a barrage of anger and frustration - especially when you've done nothing wrong. Sometimes, these are actually the most difficult of all difficult situations.
You're not simply accepting responsibility for a mistake - you're actually defending your entire reputation from someone who, for whatever reason, has decided you've created a problem. You can protect yourself from such instances, regardless of your culpability, by ensuring you take out up-to-date public liability insurance [2] for every job.
Gather information when possible
Entrepreneur points out the useful nature of asking questions [3] during stand-offs between service provider and customer. This will not only lead the situation away from 'who did what', but also direct it closer to 'so who does what now'. Establish what you can do to resolve the issue, or simply remain resolute in your stance of challenging the complaint.
It will not make the situation any less difficult, but it will certainly help you to get past it before it escalates any further. You may even be able to find a resolution that suits both of you.
Build a path to move forward
At this stage, you can take charge of the situation. You've either accepted responsibility for the problem, or denied any wrongdoing - but, in either scenario, you can be the one to help move it forward.
Your insurance will cover you, either way - and building a constructive route forward for both parties will reflect well on your ability to manage such situations. Remember: people talk, and that means customers talking to other potential customers. Let them know that you can deal with difficult situations confidently, calmly and in a strategically beneficial way for both parties.