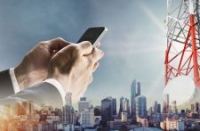 This year Christmas Day is a Wednesday which makes the festive season more complicated to plan than has been the case in recent years. The majority of schools will be closing on Friday 20th December.  What arrangements will you make for time off for your team over the holiday period? 
Monday & Tuesday (Christmas Eve) are you planning that people will work on these days?
Friday, after Boxing Day? Do you want people to come in?
And what about the following week, before New Year's Day which is also a Wednesday?
The good news is that, with a bit of planning and use of technology, you can maximise the time off you give your staff and have your customers believe you are working throughout the holidays, meaning you are there if they need you. Let's look at what you need to achieve this:
Is working necessary?
If your customers never work over the festive period, you don't need to either.
Have a look at what you did over the last couple of years and see what level of business happened. If your staff had little, or no, engagement with customers, there's a good chance the same thing will happen this year.
If you are going to close completely, remember to tell your customers! Whilst it is probably unlikely that they will be in touch, the last thing you want is an unhappy customer who expected you to be there. Make it very clear when you finish and when you will be back. Remember to update your Google Local listing and adjust any opening hours you have on your website or social media. Even if you don't have trading hours on your website normally, adding them (belts, buckles and all that) will ensure people know.
Call answering services, such as Answer or MoneypENNY, often provide PAYG services so you can have them cover your phones for a few days. Their operators will tell your customer what you want them to. With services like this costing around £1 a call, they can be a very cost-effective way to delivering a level of service to your customers and prospects, without disturbing your team's Christmas break.
Help with working remotely
Internet connectivity, VoIP phone solutions and laptops/mobile devices make it easy for some, or all, of your staff to work from home. If you do need them to work during the holidays, removing the daily commute means they can spend more time with friends and family.  With at least one of the train companies facing strike action throughout December, plus the inevitable maintenance work that will take place, the commute may take even longer than normal - something that won't be popular.
Productivity and collaboration tools, such as Slack, Basecamp and Microsoft Teams, mean your teams can be just as productive (if not more) working from wherever they want to work. Many of these also allow customer access, so service delivery can continue too.
Remote working, including re-routing telephone calls, means your customers will know no different. They will get the service they expect, your staff will be happy they're not in the office and you won't lose any business - a winning combination.
Having some staff on call is another option greatly improved by remote working. The majority of your team can have time off, whilst your customers still have services available if they need them. Of course, you will have to pay the staff for the time they are on call and they need to ensure they are near a phone and a laptop - and haven't been drinking (maybe one - it is Christmas!)
Checking your email
There aren't many senior managers who can resist the call of email over the whole of the festive period, so this probably goes without saying, but you may want to keep an eye on your emails. A simple email response to an inbound sales enquiry will show you're interested and your response can manage expectations. Even if you have told all your customers you are closed, there is bound to be someone who still insists on emailing you. You don't have to reply, but a quick read will help you decide whether it is necessary.
Flexible working arrangements
If your staff do need to work, but aren't having to interact with customers throughout the day, a flexible working approach, at least for the holiday period, can give them the flexibility to enjoy more time with family and friends, and deliver the productivity you need from them. If what's important is that the work is done, rather than when it is done, giving them the option to work when they want to will definitely mean they think festive thoughts about you during that time. Assuming it works, you may even want to roll it out through the rest of the year!
Getting IT security right
We would be remiss if we didn't remind you about ensuring your IT Security is right. Working over the holidays may mean some staff have a slightly more relaxed approach and you cannot afford for that to mean malware, viruses or phishing emails hit their targets. Multi-factor authentication, anti-virus/malware software and endpoint protection products are vital to ensure your network or data aren't compromised.
Trust is essential
Making all this work over Christmas and New Year needs one more vital ingredient: you need to trust your staff to do the job you want from them. If you are used to everyone working in the office, this may be a big step, but all the research shows that flexible and remote working deliver will deliver for your business.
A Business Continuity plan
The other benefit you get from setting up the business so your staff can have a great Christmas break is that you have developed a business continuity plan. If it works when you want it to, it will work when you need it to - if your office becomes unavailable to you for some reason (referring back to the train strikes), such as bad weather during the winter.
It may be that the nature of your business means that your team simply have to come into work. In retail and healthcare, for example there is no remote working option!  However, for most other types of business, you should be able to get plans in place so that everyone can have more time to relax and enjoy the festive season.
Visit Equinox [1] for further information