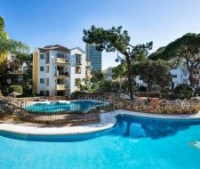 Both here in the UK and in Europe, in light of Brexit, implications thereof and also the future of the holiday industry from within the industry rather than speculating as a spectator.
We have chosen Global Great Hotels [1] after some research because they are a little different to perhaps your usual holiday companies, certainly in the UK. One could argue that in recent years there has been somewhat of a resurgence of travel agencies on the high street, and this is certainly true, with the likes of Tui  [2]returning to the high street thanks to demand certainly from the public who are often bamboozled by the level of choice on the internet. Something we are all afraid of, too, and which has been rearing its ugly head more and more, is the possibility of getting ripped off. Not just by the holidays themselves but also the agents on the internet. One of the most common bugbears, certainly amongst the general public we have spoken to in our research is that there is never an actual person to speak to, especially when things go wrong. 
Thanks to its excellent reviews and its stature as a travel agent and an investment company having its own resorts, we found this a little bit different so we decided to get some insight straight from the horse's mouth...so to speak...no offence! 
Paul, thank you so much for meeting with us today, we have read up about your company of course, but for the benefit of our readers, would you mind just filling us in with a bit of background?
Of course, it's a pleasure to be here today, and we are very honoured that you have asked us to participate in this interview. 
Global Great was founded in 1997. We are an exclusive hotel club, and our ethos is that everyone should be able to enjoy customised, tailor-made holidays Worldwide. Our unique booking system and our European presence means that we can cut out the middleman. We have no need for expensive marketing strategies and we are able to offer our members luxury holidays at excellent prices.
So you are predominantly an online travel agent?
No, this is where confusion can lie: we are a luxury hotel and holiday club [3] , having 12 luxury resorts for our members to use, located in the Balearics, Canaries, Mainland Spain (coast) and Andorra. Each member gets their own personal travel advisor, with whom they can book, share ideas and receive excellent advice.
I see, so you have to be a member of the club?
Yes, and once you are a member, you can access our own resorts but it's so much more than that, looking at it a different way, you have our 12 homes resorts, our swap programme which gives you access to thousands of luxury hotels worldwide, or if you just wanted to use us as a personal travel agent, and tell us what you want, we can tailor-make your holidays for you, using our own partners to give you the best possible price, unachievable by you as a private person, as we are an important European travel agent at the same time, with a lot of purchasing power.
You have it all covered, then!
We try!
Wonderful, so as a member you are not restricted?
Not at all, in fact you have much more choice than a non-member. We cater for everyone in terms of holiday, from young couples who might just want a break to Ibiza, to families who love coming to our resorts as they cater perfectly for kids, to middle-aged couples who want to have a city break, to retired couples who want to travel the world. Honestly, with us, the world is your oyster!
Let's talk now, about the business and the current climate, as this isn't just about holidays, it's about the reality of the industry. Many people at this moment in time are very worried about the future politically.  I'll ask you about investment in a minute, but firstly, what has been your experience so far with regards to Brexit and our current climate?
Listen, no one has a crystal ball. We don't know what's going to happen tomorrow, let alone next week, or next month.  But the fact remaining to us is this:  people will still go on holiday.  Ask any of our members, indeed anyone in the street, and yes, we don't know what's going to happen, but tell someone, especially a Brit who is fed up of the bad weather and all that goes with it, that he can no longer fly off to the sunny Mediterranean on his holidays once or twice a year and he would show you the door. Of course people are still going to take holidays, and do you think countries such as Spain, Portugal, Italy and Greece, whose economies rely so heavily on tourism, will make it harder for themselves to get their mainstay income?  Highly unlikely.
Have you noticed a downturn in people taking European holidays?  Because some have said that the "staycation" especially in the UK, is currently hugely popular, with lodge holidays in places like Cornwall and the Lake District at the top of peoples' lists.
We absolutely haven't noticed any difference whatsoever. There is always going to be room for both. Lodges with hot tubs are very trendy at the moment, and yes, people are making the most of this, but the fact remains that European holidays, especially to the likes of the Balearics, Canaries and Spain are as popular as they have ever been.
So moving on to investment, this forms a large part of your membership.  How does this work?
If you have a look at our website (globalgreathotels.co.uk [4]) you'll see that to become a member, you simply need to purchase one or more products. Known as Real Estate Periods, one product is, basically 14 nights a year and this can be used by the owners, their family and friends, or rented out by us (or them, but the majority of our members allow us to do it for them as it's all part of the service) and they earn an income from it. We call it our "Reassignment Programme" and it's hugely popular.
Your members earn money, too?
Yes, it's really easy, they just reassign their Real Estate Periods [5]to us, and we rent them out, allowing the member to retain an income.
Can they still go on holiday?
Yes of course, they can continue to holiday in our hotels and use us a travel agent and get some fabulous deals on places they wish to visit. Added to that, we have a hugely popular "Referral Programme" where, when members introduce their friends and family to us, and when those friends and family purchase Real Estate Periods, they get a payment of 1,600 Euros.
You really are a different concept!  So in conclusion for our readers, what are your final thoughts as a huge holiday conglomerate, for the future of the industry and your members?
No matter what happens, unless it's life-changing, people will continue to holiday, whether it's families, groups, couples...Really, when you think about it properly, many people live for their holidays. Think of peoples' bucket lists:  most of them contain at least one or two "dream destinations"...what are these? Holidays!  Places in the world you wish to visit. We talk about Brexit, but what about the rest of the World? Really, it's a drop in the ocean compared to our worldwide vision of holidays and the industry in general. Our members continue to holiday, and every year we attract many, many more who like a good investment, and also wish to invest in their continued enjoyment of holidays!
Thank you so much, Paul of Global Great Hotels, for giving us your time today. Your insight has been fascinating and I must say, I couldn't disagree with you.
Check out Global Great Hotels [6] for more information. Thank you for joining us