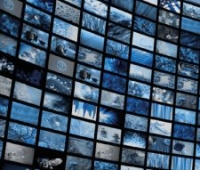 A classroom curveball on careers day that has many young people aspiring to broadcast their passions to like-minded gaming enthusiasts. But how does the business model work for a streamer in 2019?
Gaming streamers have become a cultural phenomenon. Over 615 billion minutes of streamed content have been consumed on leading streaming platform 'Twitch' in just this January alone. Broadcasters like KSI and PewDiepie have become household names in the post millennial generations, the former even ascending to the heights of competing in his own pay per view boxing event, vended by Sky Sports. The idea of controlling your own hours, playing video games and interacting with a subscriber base, and the undoubted top end potential has proven to be attractive to young people. So how exactly does it work, and what is required to pay the bills?
Twitch partnership
This is the start point of any streamers business model. The basis of how you make your money. An application process gives you access to a share of the ad revenue generated by your broadcasts on your channel. Monthly subscription revenue from those viewing your channel. A store platform for you to sell merchandise, and a tips and cheering revenue system entitled "bits", a stand in substitute currency. In order to be a partner you must have an already established and growing audience and chat, a broadcast schedule, set at a minimum of 3 times weekly, as well as conforming to the Twitch Rules of Conduct, Terms of Service, and DMCA Guidelines.
Channel identity
It is crucial to have a channel identity. Do you have exceptional ability at a particular game? A unique angle or take? A fresh and entertaining persona or style? Which games do you play which are less saturated with streamers? It is incredibly difficult to achieve this simply by playing a game in an exceptionally crowded platform. Do not commit to launching a streaming platform without a clearly determined channel identity. A risky undertaking will only be made riskier.
Engaging your audience
A successful streamer will want to build a busy stream chat. Just like in any other business, engaging your customers is important. Two-way dialogue is a great basis. If you are planning on making streaming your full-time job, you will need to be looking to build beyond a few hundred regular viewers. To do this, observe the most successful streamers. They will engage across all social media platforms. Create your brand, and make use of Instagram, Facebook, and Twitter to interact with your viewers. It is not an overnight process, but this is the case with building any new brand.
Equipment and costs
Like any entrepreneur, a self-starting streamer will need a bit of working capital. PC is the most fluid platform to work on given its capacity for more software control, with faster and more versatile interfaces than consoles. A gaming PC capable of playing modern games on high settings is likely to cost anything between £1000 and £5000 depending on how far you want to take it. Many streamers actually use a second PC when broadcasting, and multiple monitors in order to gain a more seamless experience, although it is common to begin with just one. High quality video capture hardware and software is essential. The vast majority of streamers who have achieved mainstream success do so on the strength of their overall production. High quality cameras, use of green screens and stream decks allow an enhanced visual experience beyond the limitations of the room you stream from, with seamless button mapping that allows you to jump between content, overlay visuals and give your stream the feel of a much bigger production. Twitch themselves provide an extensive software guide on their site. All this equipment may not come cheap, but investing in a 4k Elgato streaming bundle make a streaming career much more accessible.
Streamers revenue is calculated on a flat CPM basis, and will be more supplementary revenue than the main stream. Channel subscription fees at 5 dollars per month are commonplace, with twitch taking 50%. Whilst this may seem steep, many popular Youtubers have migrated to Twitch due to YouTube partners receiving increasingly low portions of ad revenue, with some bringing in 300k plus viewers per video and still barely covering their bills.
Twitch donations are many streamers sole revenue source, with subscribers having the option to support a channel at their own will, but due to PayPals current handling of these, it is possible for transactions to be reversed due to PayPal chargeback. It is advised that holding the cash in the account for 90 days before spending could help mitigate this, but it is by no means watertight.
The most successful streamers all offset their costs with gaming relevant sponsors, engaging brands in their space to advertise with them, provide prizes, discounts and engage in product placement across the streamers social media platform. In fact, if you watch a lot of streamers and independent Youtubers on the tech side, and find that you have brands like SquareSpace, and Skillshare rattling around in your head, its because they have very effectively partnered with many streamers and content creators.