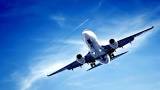 With so many countries enforcing travel bans that restrict people entering and leaving the country, the chances are your travels have been postponed or cancelled altogether, so today we are going to be talking you through some handy tips and your rights when it comes to requesting a refund for your holiday
1.You don't have to cancel altogether
Many travel companies are giving you the option to cancel your holiday, but simply delay it so that your travel costs are set aside for when we all have the ability to travel again.
You may have to pay some difference in the cost due to inflation, but this is a great way to save the time and effort of having to haggle with your holiday or airline provider to release your payment back to you in the form of a refund.
Obtain a refund
If the above option isn't right for you and you simply want a refund so you can choose whether you want to spend this on future travel or not, you are completely within your right to request one.
What you do need to bear in mind is that there are thousands of people in the same boat so for travel companies, the refund process is becoming long and complex. Many companies have started to organize their refund process into a first come first served basis which means those due to travel earliest will be given their options.
Other companies have limited the time frame in which customers are eligible to enquire about receiving their refund to a maximum of 7 days prior to your date of travel, so be sure to check in with your specific holiday provider in regards to their policies.
Check with your credit card provider or bank
Whilst it seems that the majority of travel providers are taking responsibility for refunding their customers of their purchases during this difficult time, you may have to enlist the help of your bank to give them that extra nudge. You might even have cancellation coverage as part of your travel car insurance so be sure to discuss your options with your provider to see if they can offer you any help in recovering your money.
Hold off before cancelling
Many companies have been sure to inform their customers to hold off on canceling their holiday plans if they are upcoming in the next few months, but if your plans are more imminent we still suggest waiting until you have received official advice from your provider.
This is because some companies have issued statements that state if the customer cancels before they do, the customer may not be entitled to a full refund as it may fall short under their cancellation policy. The best option is to wait until the travel provider cancels it for certain, this way you will not risk losing money or have to haggle with them to refund you at all.
Push your luck
Whilst the main aim is to obviously recover the costs back that you have already shelled out for your now canceled holiday, some people have reported being able to haggle with their provider to receive a discount, or an incentive to not cancel but simply postpone their travels with them. It might not work for everyone but it is certainly worth trying if it means you could save yourself some extra money.
If you're struggling at the minute and need financial advice, then check out the helpful link from Crediful [1].
Summary
We are living in uncertain times at the moment where situations are changing from day to day, and whilst recovering the costs back from a cancelled or postponed holiday may be the least of your worries, it is important to take action to ensure you are not left out of pocket.
We hope that we have been able to provide you with some insight as to what your rights are and how you can approach the process of requesting your money back.
Be sure to visit Crediful [2] and leave your comments alongside any tricks that you have come across when attempting to obtain a refund for your travels.