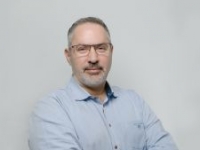 By Nikolas Kairinos, CEO, Fountech.ai [1]
As we settle into our new routines in the face of global lockdowns, scientists and public health organisations are racing to find ways of putting an end to the COVID-19 pandemic - or, at least, limiting the tragic impact it has.
This pandemic has brought us into completely new territory. While it can be likened to earlier public health emergencies like SARS and Ebola, the scale and reach of this novel coronavirus has put unprecedented strain on health services and physicians. It also raises important questions about how we can effectively manage a crisis that is so far-reaching.
It feels as if a superhuman effort is needed to contain the outbreak, which is why artificial intelligence (AI) might be just what we need. Indeed, governments, businesses and consumers are already looking to such intelligent technologies to offer timely solutions.
Below I will outline some of the ways that AI and machine learning can rise to the challenge and help us find answers.
Containing the spread
First and foremost, we must work to contain the spread of the virus if we are to come out of this crisis with as few losses as possible. The potential of AI to aid in this field is difficult to ignore.
As an indication of just how valuable this technology will be, a World Health Organisation report released in February 2020 [2] highlights the important role that AI and big data played in China's response to the outbreak.
In short, new technologies can be applied to significantly improve the way we trace the spread of the virus and protect those who are most at risk from infection. Keeping tabs on who has been infected with the coronavirus, and who they have come in contact with, is a mammoth task. But it could be made a whole lot easier if we capitalise on technology.
AI excels in analysing and uncovering patterns in huge swathes of data. This is precisely what makes it the perfect tool for modelling and tracking the spread of COVID-19.
To offer an insight into how this works in practice, let's look at recent steps Facebook has taken. Recently, it announced a "suite of global disease prevention maps, as well as a survey tool for identifying coronavirus hotspots [3]".
By mapping populations through anonymised data in this way, policymakers will benefit from an enhanced understanding of where people are gathering, and when. These insights can then be used to make more informed decisions when it comes to enforcing social distancing measures and finding an effective exit strategy.
Diagnosing the virus
A huge amount of time is spent by medical professionals on determining whether a patient has - or has had - COVID-19. The average human clinician spends 15 minutes making a diagnosis from a CT scan. According to Chinese tech giant Alibaba, its new AI system [4] can detect the coronavirus with 96% accuracy - and in just 20 seconds.
Such tools open the doors to ramp up testing and ultimately slow transmission. If we know who has the virus, who has already overcome it (and what symptoms they did or did not present with), and who has never been infected, we can better control its impact on the population.
Frontline physicians are under considerable strain to test and treat patients suspected of, or currently battling, COVID-19. Clearly, AI can relieve some of the pressure and offer a better way to diagnose patients. Doctors and nurses, meanwhile, can refocus their efforts directly onto patient care.
Finding the cure
Drug discovery has traditionally been a slow, long-winded process. It can take years to gather all the data needed to find a way to create treatments and vaccines; however, given how quickly COVID-19 is being transmitted across populations, we need a way of speeding up this process.
Enter AI. As stated above, intelligent and lightning-fast algorithms have the ability to quickly process data, while deep learning models can search for new molecules that could be used to create new treatments.
Other companies are experimenting with the potential of repurposing existing drugs in the drive to save precious time. For example, rather than testing new compounds, UK-based BenevolentAI is utilising AI and machine learning to search through its extensive database of existing approved drugs - it hopes that it will be able to locate one that could be repurposed to provide an effective cure for this novel coronavirus.
There is no point in denying that finding the cure will take time. A vaccine for COVID-19 is still a long way off. However, I have every faith that by utilising AI, data scientists, together with governments and medical practitioners, can speed up containment, offer enhanced healthcare, and ultimately help us carve a pathway out of the crisis.
Nikolas Kairinos is the chief executive officer and founder of Fountech.ai [5], an umbrella company to three specialist firms: Fountech.Solutions, Fountech.Ventures and Fountech.Science. Fountech.ai is driving innovation in the AI sector, helping consumers, businesses and governments understand how this technology is making the world a better place.