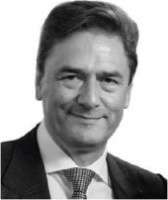 As well as affecting countless lives, COVID-19 produced a devastating blow to the global economy, disrupting supply chains while choking off demand. All industries have been impacted, not least the energy industry, which continues to be shattered by demand drops and daily price fluctuations due to lockdown restrictions.
The oil firms hit hardest will be the smaller players, as they may not have the liquidity to ride this extended wave of low revenues. To survive the contracting market, small oil companies need to recognise the competitive advantages they have over the large multinationals and learn to leverage these throughout the pandemic.
Like all SMEs, small oil companies have the natural advantage of agility. Large transnational businesses are typically bureaucratic and often bogged down by complex legacy systems, making decision making and operational changes painstakingly slow. Smaller firms have shorter command chains and are less hierarchical, which makes them agile and therefore possessing a clear advantage during a crisis.
This agile nature is demonstrated especially when firms look to make cost reductions. Whether it's through furloughing, redundancies or cold stacking vessels, small oil companies should be aiming to cut costs wherever possible and make these changes quickly. A key part of this process is to review existing portfolio and identify growth and loss-making areas - curtailing losses and capitalising on value-add opportunities. During this 'downturn', large companies will also be looking to shed any loss-making assets which are expensive to run. This offers smaller firms an opportunity to take over any unloved assets to strengthen their portfolios. Such deals are usually complex and timely, but oil majors may be more flexible in the current climate and sell their assets off for cheaper. As well as portfolio management, small firms should look to their operational activities to run with lower costs, by re-calibrating drilling and completion activity for example, thus helping them to fund their 2020 capital requirements within existing cash flows.
Smaller oil players could also look to become more specialised. Innovation is king for longevity, so firms can use this opportunity to explore different ways to innovate operations or segment into niche offerings during this downturn. For example, companies could direct investment from high to low carbon activities like wind, solar and other renewable energy forms, or to funding low carbon technologies. This will ensure firms can gain a foothold in the growing renewables sector. Smaller companies operating in the US could also look to specialise in the niches of the North American shale market, offering specific services in drilling and completing oil and gas wells.
Throughout the world there are examples of oil firms looking for more creative ways to cut their losses. In some US states, firms are pressing regulators to declare their production as 'economic waste', as this would allow them to close their wells without violating constrictive lease agreements. Others are looking at the legality of declaring 'force majeure', a clause usually reserved for wars or natural disasters which prevent a company from fulfilling contracts for reasons beyond its control. Again, it is smaller firms that can swiftly implement such strategies, whilst large corporations must consult a complex network of stakeholders before making any significant changes.
The rate of survival for small oil businesses will depend on whether the market continues to contract and, if so, how fast. If a steep downward trajectory continues, regardless of swift modernisation and specialisation strategies, the smallest oil firms may need to consider exit strategies as an alternative. Sadly, in the case of a fast-contracting market, it is likely the biggest players will be left standing. In this case, small companies should investigate what options are available in terms of mergers or acquisitions by larger players, as the most cost-effective way out if the business is no longer sustainable.
The key approach for small businesses will be to operate in a lower-for-longer oil price environment and their business and cost models should reflect that. With the COVID-19 fallout and market challenges set to continue for the foreseeable future, small firms really are in a predicament of adapt or die - but if they play to their advantages and move quickly, they will be in a stronger position to see the
pandemic through.