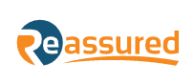 Reassured i [1]s the UK's largest life insurance broker and in these very strange and challenging times, the need for financial cover to protect loved ones, should anything happen to us, has never been more necessary. 
Cover amount (or sum assured)
The higher the cover amount, the higher your monthly premiums will be.
It is important to ensure that you are not over or under protected - ensuring you do not unnecessarily pay over the odds or leave your loved ones financially short.
Policy type
There are a range of policy types available, each differing in cost and better suited to meeting different aspects of your life.
For example, if you only need to cover a repayment mortgage and have no children to consider, then the very cost-effective decreasing term life insurance may meet your needs.
Decreasing cover is term-based, therefore only provides a payout if you pass away within the specified term. The payout sum decreases over time and this can be set to mirror your mortgage debt.
In contrast, if you wish to guarantee a cash payout you may decide on whole of life insurance or an over 50s plan (depending on your age).
However, as a payout with these policies is guaranteed insurers require high premiums to mitigate their risk.
Length of policy term
As a general rule, the longer the policy term, the higher your monthly premium.
It is important that your policy protects you for as long as is necessary.
For example, if you own your home, set your term to mirror that of your mortgage term. Similarly, if you have children it usually makes sense to cover them until they are likely to be financially independent.
Smoking status
If you are a smoker this significantly increases the cost of your life insurance.
This is simply because of the associated health risks and thus increased likelihood of a claim being made.
Why not try and quit the habit in order to help reduce your premiums?
BMI/weight
If you are overweight and/or have a high BMI this will also have a significant impact on the cost of your life insurance.
Obesity is strongly linked to a number of medical conditions, which statically increases the likelihood of a claim. The higher your BMI/weight, the higher your monthly premium.
Joint life insurance
If you are one half of a couple you could consider joint life insurance.
The main advantage of a joint policy is that they are approximately 25% cheaper compared to the premiums of two single policies.
However, whilst joint cover is markedly cheaper, it only offers a single payout, whereas two individual policies provide two separate payouts.
Compare multiple quotes
Lastly, it is vital to compare multiple quotes from different insurers.
This is because insurers use different underwriting processes. As a result, the cost of your premium can vary significantly for a similar level of cover.
You can research insurers online to compare quotes, however this can be frustrating and time consuming.
Another option is to use a reputable online comparison website or a no-fee FCA regulated life insurance broker, such as Reassured [2].