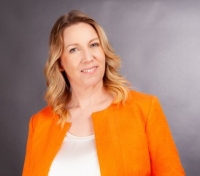 Without enduring a traumatic childhood, it is unlikely I would have developed some key character traits, that helped propel my career success internationally, in diverse countries such as, Australia, Malaysia, Middle East and the United States.
Some of these traits include: resilience, communication, problem solving, self-belief and the ability to remove limiting belief patterns.
My early years were widely different compared to other children at school.  Growing up in a single parent household of violence, alcohol and drugs encourages you to mature more quickly in life skills than other children.
By the time I was 11-years old, I was the adult of the home. I was required to navigate a route around my mother's addictive behaviour, self-harm, overdoses and being homeless on a number of occasions.  Early maturity for me was not only a matter of practical necessity - but also survival.
I was unconfident as a child and it would take a number of years before my confidence blossomed. However, what I did possess early on; was a good degree of emotional intelligence, common sense and an ability to find solutions in challenging situations.
After my mother's death, I became a Ward Of Court and was placed in a children's home for three years. Directly after leaving the children's home, I wanted a vocation that helped others and allowed me to be financially independent. I pursued this dream by studying to be a nurse, while at the same time in the evenings, holding down two part-time jobs and studying for business qualifications at the local college.
Three years after qualifying as a Nurse, I trained and became a Police Officer. Back then, the Police force was not as diverse and progressive as it is now and so I resigned after two years.
With the business qualifications I had gained, I secured a position as a business development manager for a business that recruited nurses. Recruitment became my long-term career and one that spanned over two decades.
In my late twenties, I relocated to Australia.  I wanted to start building a career internationally and because I was highly independent, I believed I could achieve what I set my mind to - no matter the risks and the naysaying of others.
Within six years of moving to Australia, my company promoted me the Managing Director of Malaysia: my first non-western business culture. By then, I had been in business for several years but working and leading a company in Asia, was wholly different to anything I experienced previously.
However, I discovered that growing up financially poor, homeless and in an environment of criticism, grounded my ego, which really helped in my leadership roles while working in diverse cultures.
Particularly, as a senior leader, recognising that I did not have all the answers and that when East meets West in terms of business, there are important differences. Listening and understanding before acting, became an essential motto for me when doing business in Asia.
Within a few years, I found myself working as a Managing Director in the Middle East. I became responsible for countries such as Kuwait, Saudi Arabia, and Bahrain, among others. This too, during the social and political upheaval fashioned by the 'Arab Spring'.
Again, the cultural and ideological  landscape shifted for me, with the additional challenges associated with being a woman in business. I even purchased a burka out of respect when I travelled to the less westernised parts of the Middle East. 
I have had the pleasure and opportunity to live and work in some very diverse countries in the world. And no matter if those countries are in the East or West, I know my childhood experiences helped me be successful in my leadership positions and in conducting business.
Since leaving the corporate world, I have written and publish a best-selling memoir and established an international consultancy business with the mission to support, guide and inspire women to have greater self-belief and courage.
I have immense gratitude for all the experiences that have shaped my life. It is true that I had a disadvantaged and damaging childhood, but early on; I decided that I would be defined by the choices I made in life - not the choices imposed upon me as a child.  
In that simple maxim, I have found courage, opportunity and a love of life and people.
Cruel: One Child's Story To Survive https://www.fearlessoutcomes.com/ [1]