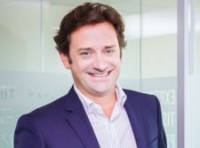 SMEs are especially susceptible to being left behind. According to a recent COVID-19 survey of UK SMEs conducted by McKinsey (2020) [1], more than half view the country's economy as very or extremely weak, and half expect market stagnation or recession.
New ways of working are, therefore, critical to ensure cost savings and increased efficiency between companies and their customers.
For any business leader, this is the time to shift from crisis mobilisation to long-term strategic goals that can accelerate change, boost growth and build trust.
The ability to keep costs down and secure funding has become the difference between a company sinking or one that survives. As with many SMEs, working on wafer-thin margins means they need to keep a close eye on cost saving systems, to ensure funds get to them quickly and securely, and most importantly they stay afloat.
An entrepreneur's mindset
Within the context of the COVID-19 pandemic, the business rulebook goes out of the window.
In times of turbulence, businesses need to have an entrepreneurial mindset. They require a never-give-up mentality and the ability to take calculated risks to create solutions against an unyielding and uncertain force. You need to have faith, passion, and flexibility - these are three of the key elements that will keep your business running.
COVID-19 has been a test for corporations to take themselves outside of their comfort zone and to rethink the way that they model their businesses. It's no good to keep doing what they've always done and expect a different result. Corporations need to build trust by demonstrating that they can operate in the present day under new conditions, not within the environment prior to the pandemic.
Many businesses have needed to conduct business deals remotely. However, they also need to adapt the way they do business - adjusting their plans, contract terms, re-evaluating their products and services, and even switching their market focus to fit the new COVID-19 scenario.
We have demonstrated how a COVID-19 business resilience strategy works first-hand. As a result of adaptations we made to our business - incorporating new ways of working and changing our business model to accommodate a post-pandemic outlook - iBanFirst was able to raise 21 million Euros of funding during lockdown, finding an authentic role to play in a post-COVID-19 world.
Find quick wins in your overheads to cost save
Financial directors at both small and large corporations are continually exploring how they can tighten up their overheads to drive continuity. A huge, and often neglected, win for businesses is the way in which they provision for international payments.
By harnessing a foreign exchange platform, the hidden fees of foreign exchange payments can be mitigated providing companies with full visibility over their transactions. Access to real-time FX exchange data will help CFOs to make the most informed decisions and keep costs down.
Fully adopt and implement digital technologies
At the same time, COVID-19 has accelerated the adoption of digital technologies at a rapid pace. During a global lockdown and the continuation of home working, online technologies are now a pre-requisite among consumers and businesses alike, as important as running water. A report by Accenture found that 76% of executives agree that organisations need to dramatically reengineer the experiences that bring technology and people together in a more human-centric manner.
Sustained business continuity and success will come, therefore, as a result of embracing emerging technologies such as big data, artificial intelligence, and machine learning and combining them with new business strategies that prepare for how the world will look beyond the Coronavirus.
Remaining resilient in the future
For those businesses that have been able to stay resilient during COVID-19, they must not only have models put in place to deal with the challenges that lie ahead but also be prepared to respond to future pandemics and crises, especially as localised lockdowns become more prevalent from country to country.
With innovative fintech solutions available, the international payments market has a huge role to play in helping businesses to reduce unnecessary costs . Rapid onboarding processes and real-time currency fluctuations will help even the smallest companies, scale-up quickly and increase profit margins.