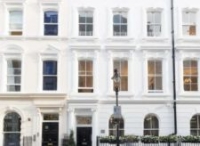 Office space letting has remained the same for years. You spy a place you like, arrange a viewing and walk through the space, trying to imagine how it will work for your business and your team. This took time, travel and when it came to trying to find the exact right space; a lot of effort.
However, a new app from the office brokerage Click Offices [1] has changed all of that. Click Offices launched their office space app in response to a growing trend from clients who preferred to remotely view potential office spaces. This process saved clients valuable time and effort in their search and, in a post-lockdown world, meant they were adhering to even the strictest of social distancing rules.
How does it all work?
The app allows any building operator to upload virtual tours of their space, in the form of videos and pictures. From the app, operators can also manage all aspects of their profile, including things like;
Adding and editing centres and offices
Reviewing leads
Responding to client viewing requests
Accepting offers on offices
For potential clients, the virtual viewings can be done at any time, from the comfort of their home or current office space, all they need is a computer or a phone. They can arrange multiple viewings in a relatively short amount of time, which speeds up the entire process of finding that perfect space.
This innovative app is one of the first of its kind to offer virtual viewings for potential clients. Users can experience a full walkthrough of the entire space, view floorplans and see photos of the offices, communal areas, breakout spaces, meeting rooms and more. A full list of the entire amenities of the space, the local public transport routes and a description of the building and its surrounds are also available on the app and online.
The app is available for download on IOS and Android devices. To help businesses back on their feet after Covid-19, Click Offices is also offering commission-free leads until January to any operator that uploads videos and photos of their space to the app.
Safe workplaces
Working with Click Offices clients can also discover what measures operators have put in place to ensure the safety and wellbeing of everyone who is returning to work after lockdown has lifted.
Many operators now have things like sanitising stations, temperature checks at entrances, contactless entry, foot pedal operated doors, one-way hallways, clearly displayed social distancing markers, high-performance air filters, disposable gloves, masks and desk covers and more. Each individual operator is different, so contacting an office expert with Click Offices will make sure that you are picking the space that will work best for you and your team.
Click Offices [2] is a serviced office brokerage specialising in London and Dublin office space and their office experts have been matching clients with their perfect spaces since 2015.