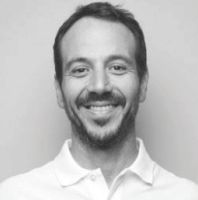 The COVID-19 pandemic has culminated in unprecedented stress on food supply chain; from farm to fork. Efficiency levels have been impacted due to social distancing, as well as, labour shortages from illness, leading to widespread disruptions in an industry that has a complex web of actors.
Localised COVID-19 outbreaks outline the importance of business resilience and flexibility.  The supply chain must constantly adapt to the crisis to ensure safe food reaches shopsand supermarkets.
To understand and predict food safety risks effectively, the food industry needs to switch from reaction to prevention. The recipe for success is a remote risk assessment approach.
How can technology help?
One of the most important tools to assess risk across the supply chain - onsite audits - is not currently available to food safety and quality assurance experts, creating the need to assess the risk remotely. While on-site audits are impractical, remote risk assessment plays a pivotal role using information and communication to better understand hazards and risks to the food supply chain.
Intelligent insights to make informed decisions
A food intelligence platform, like Agroknow's [1] FOODAKAI, helps food businesses to monitor food safety hazards (micro, chemical, physical, contact material) and food fraud issues in different food materials. The platform collects, translates and enriches more than 100 million food safety records for food recalls, import refusals and laboratory testing analysis results that are published by national authorities. The platform identifies the risk level for each hazard type implementing a computational model that classifies risk to high, medium, or low based on the number of recalls and severity of the hazard that occurred in specific food materials.
Access to food safety insights that are customised for each level within the company's management structure and for the ingredient categories that they are managing. Food companies can use these insights to empower their Quality Assurance (QA) and Food Safety (FS) experts with knowledge about hazards and emerging risks. However, filtering information and data needs data processing skills and time. This is where the new data technologies can help. To access customised insights for food safety professionals in the QA and FS teams, a simple user interface is required, fully integrated into a cloud-based platform to harness intelligent insights.
Collaboration is the key to achieving greater visibility throughout the global food supply chain and a stronger ecosystem of knowledge and insights - from producer to the consumer.
The future of food safety
COVID-19 has shocked all aspects of the food supply chain. New ways of working have been introduced to avoid bottlenecks and to ensure essential checks are in place, to keep food safe.
Technology will continue to play a vital role in food safety. FS professionals need to risk assess all aspects of the supply chain, it is not a one-off task.
Data driven tools will keep the whole process moving, whilst helping to build a safe and innovative global food system across the world.
For more information visit www.agroknow.com [2]