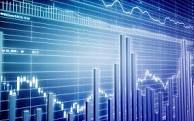 There are many reports about the discontinuance of LIBOR, the discredited benchmark interest rate, but very little has looked at how small to medium enterprises (SMEs) are going to deal with its demise.
After a tough year of trading due to the restrictions placed on their operations by the Covid-19 pandemic, many SMEs will be hoping 2021 is a year to plan, invest and rebuild.
However, finance lawyers at European law firm Fieldfisher are urging SME business leaders to exercise greater due diligence when it comes to existing or new finance arrangements as the end of LIBOR heralds an array of alternative benchmark interest rate options, some of which have potential cost and complexity issues for SMEs. While focus in recent months has understandably been on access to support funding and managing debt stress events, the LIBOR transition timeline remains fundamentally the same.
"Based on estimates from the BIS locational banking statistics, there may be $8 trillion in loans tied to USD LIBOR that are originated outside of the United States," said Guy Usher, Partner and Co-Head of Financial Markets and Products at Fieldfisher.
"Loan market participants already have a huge task on their hands to transition to alternative rates without adding to this legacy but for small to medium sized enterprises, this transition may prove somewhat more complex.
"Many small to medium enterprises do not have sophisticated finance departments nor the knowledge or resources to understand what the right options are for either for transitioning existing loan agreements to new alternative reference rates or pricing new or refinanced loans."
If all goes according to the current plan, by the end of Q1 2021, new business loan agreements will no longer be issued using LIBOR; and by the end of Q4 2021 panel banks will no longer be compelled to contribute estimates that enable the calculation and issuance of LIBOR rates. Additionally, business loans issued from Q4 2020 should include clear contractual arrangements in all new and re-financed LIBOR-referencing loan products to enable conversion to an alternative risk-free rate (RFR) before the end of 2021.
"Existing loan agreements maturing after December 2021 need to be changed to use a different reference rate and for SMEs, this may have cost and complexity issues if their bank or other lender uses a rate unsuited to their needs," added Richard Gibbard, Of Counsel at Fieldfisher.
"A Financial Stability Board report published in December 2019 lists 25 alternatives to LIBOR across 14 major jurisdictions. For SMEs most if not all of these rates will be challenging to adopt because of the way interest is calculated. Loan repayments will be difficult to forecast and cash flow planning affected due to the five-day settlement period used with compounded RFRs.
"Our view is that a backward-looking overnight rate is not necessarily a suitable replacement for SMEs given how they typically manage cash-flow. In transitioning their LIBOR exposure, SMEs should not be exposed to a change in complexity or costs and compounded RFRs may result in both."
Generally regarded as the 'backbone' of a healthy economy and according to the European Commission, SMEs account for 99 per cent of all businesses in the EU, employing around 100 million people, accounting for more than half of Europe's GDP and playing a key role in adding value in every sector of the economy. In the UK, SMEs account for 50 per cent of the total revenue generated by UK businesses and 44 per cent of the country's labour force according to Government statistics.
The Covid-19 crisis has resulted in a marked drop in revenue for SMEs and government support, including its business interruption loan schemes, has been critical for many businesses. Figures released this week report that British businesses have been forced to borrow close to £58b in emergency loans backed by the government. The majority - if not all - of these loans are contracts that use LIBOR as the reference rate for interest calculations, adding to the increasing burden of agreements that will need to be transitioned to an alternative reference rate before the end of 2021.
"LIBOR referenced loans are generally straightforward for a business to forecast interest payments. Compounded RFRs are complex, opaque and require finance experts that understand how they apply to a business," said Mr Usher.
"SMEs need to understand their exposure to LIBOR and seek advice on the best alternative rate for their business to avoid operational challenges."