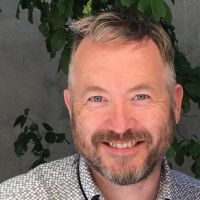 Brainchild of the award-winning conductor, Simon Capet will reconnect 2.15 million singers practising Britain's most popular performing art
The recent pandemic has left no stone unturned in its wake and along with a raft of other damaged industries, Britain's once vibrant choral landscape has been deeply affected as social distancing measures have made it impossible for choirs to rehearse together and sing at concerts.
Award-winning Bristol-based conductor, Simon Capet has created Koor [1], a progressive web app, that enables choral singers who have trouble reading music to learn their parts by interacting with high-quality recordings of professional singers and improve their vocal technique by interacting with personalised online guidance driven by machine learning-based algorithms.
Simon Capet, founder and CEO of Koor comments, "We want to create an app that will make personal practice as enjoyable as group rehearsals, utilising technology to help people learn their parts on their own - and have fun doing it. We also want to help singers continue preparing for future performances during this period of isolation and support as many people as possible towards discovering the health and social benefits of choral singing."
The app allows choral singers to practice with pitch-perfect professional singers, so they can either have them as an accompaniment or learn from them to get their own singing just right, using their pitch, rhythm, and correct pronunciation; how to shape vowels and phrases, and where to breathe. In the settings, users can also turn off certain voices or change the volume, allowing them to take anyone's place, and practice however they wish.
"Building on data collected during our market research phase we have identified that choral singing is the most popular form of participation in the performing arts and there are approximately 2.15 million people in the UK who sing at least once a week in a choir.
"There is also an estimated 120 million people who sing regularly in choirs across the globe, and of these, over 75% struggle to learn choral music due to an inability to read music fluently. Our mission is to build a global community of Koor evangelists by offering the widest range of audio practice aids of the highest quality and all of this will be completely free," concludes Capet.
Koor had a successful seed funding round on Seedrs in December 2019, and surpassed its funding goal, raising £123,117, which was then invested back into the development of software as well as securing a recording space and renumerating various musicians and singers required to bring the necessary quality to the app. The tech enterprise now intends to run a further investment round on Seedrs in October later this year. 
For more information and to download the app for free for any smart device visit www.koor.app [2]