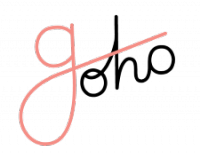 Goho [1] overcame the troubles that came with lockdown by changing with the times and sustaining their ​always-on approach​. They adapted to the new COVID-world by taking their business further online. Pre-lockdown, 75% of their business came from live events and they managed to get through lockdown without any government help and without furloughing staff. 
Around three quarters of Goho's business came from live events prior to Covid hitting so they have had to quickly and strategically pivot into offering virtual solutions, upskill and focus our energy on getting more social media and PR clients. 
Goho have achieved the absolute maximum during these times by opening up more options for their clients. As their social media team grows, Goho are now offering bespoke social media packages tailored to your needs and budget. Their offer includes strategy and planning, content creation, social media management, and analysis across Instagram/Facebook/LinkedIn/Twitter/Pinterest.
Managing Director of Goho, Stacey Karlsson, comments: "​The business has changed significantly over the last few months but we have made sure that we have stayed true to everything we believe, offering our clients a fresh, authentic and invigorating approach to media. It's been a challenging time for everyone but I am proud of what we are continuing to achieve despite all the barriers we have faced." 
"Working with Goho absolutely raised awareness of my brand. I have been able to learn and experiment with things that I wasn't aware of before... The PR has really met my objectives and I can't wait to achieve even greater things! Working with Goho is great as they are so professional and very rewarding." -  musician Cristopher Rose
Also during lockdown, Goho launched two free of charge webinar series, one is a support series "Goho from Home", which gives small business owners access to experts in various fields such as Employment Law, HR, Wellbeing and more. The other called "Through the Lobby", which gave those in the hospitality industry a platform to showcase their venue in an attempt to help them secure business when they are finally allowed to re-open. 
Goho have also happily introduced reduced rates on their services for Covid affected small businesses, in an attempt to help them grow during this time. The business understands that  it's an incredibly difficult time for many other businesses, so they wanted to continue to support everyone in any way possible. 
For many of Goho's small clients, they weren't making a profit so the business decided to charge them a basic hourly rate, to help them through this difficult time. ​Goho guarantee's complete flexibility with their client contracts, they hold an 'always-on' approach and always want to go above and above and offer help and advice with other areas. 
Goho has been heavily involved in the web-design of Jessica Adams; ​an independent cognitive behavioural specialist, dedicated to helping women overcome anxiety and barriers. They successfully launched a modern, powerful and feminine website that their client was exceedingly happy about as well as improving the customer experience and fully optimising the SEO for google discovery. Jessica says "I would 100% recommend the Goho website service."
The Founder and Managing Director of Goho, Stacey-Rebekka Karlsson started Goho, a boutique Marketing & Events Agency in March 2019 with just a laptop, and a shed-load of positive energy. She literally was the Girl On Her Own (that's where the name Goho originates), but Goho has grown and become a team of six! Goho Marketing & Events Agency helps businesses and organisations bring their brand to life. Be it through social media, content or live events, Goho help them tell their story. 
The Goho team has a huge amount of experience, creativity and knowledge and it's the team collectively that makes us who we are today. 
For more information contact Goho here [2]