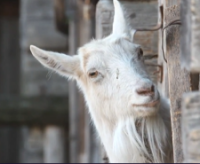 Though the Chancellor's £30 billion emergency package, and initiatives like the Coronavirus Job Retention Scheme [CJRS] have thrown a lifeline to businesses in the short term, it is becoming clearer that many firms may not survive, and those that do will likely face difficult days ahead.
With the Office for Budget Responsibility [OBR] warning that UK GDP could drop by a staggering 35% in the second quarter of 2020, the threat of further falls in income and job cuts looms large. That is why it is now more important than ever to have a strong budget in place for the sake of your business and its future prosperity - especially if money is very tight.
Here are just a few cost-effective tips for business owners who face navigating the recession on a shoestring budget.
Pay attention to SEO
Search Engine Optimisation [SEO] is a particularly important and effective means of increasing the visibility of your business without causing you to break the bank.
SEO is a marketing process used by companies to drive organic website traffic in a cost-effective way by boosting their search engine rankings above those of their competitors.
The benefits of regularly updating your SEO are clear to see, with a survey conducted by software development and marketing firm HubSpot finding that 72% of consumers visit a shop within five miles after searching online.
Some might have the perception that you need to spend lots to see real results from SEO, but this simply is not the case.
Paying attention to little things like providing well-researched, long form content, or offering a faster, smoother and more user-friendly website can have a huge impact on your SEO without busting your budget.
Protect your cash flow
It is inevitable that profit margins will be slimmer during a recession, making the task of maintaining a healthy cash flow even trickier.
As your business is liable to go under if your cash flow dries up, it is crucial that you plan ahead in order to cushion it.
This can be achieved by auditing your current spending and determining if you can make cutbacks anywhere.
For example, Love Energy Savings reports that businesses can save an average of £955 simply by switching their energy supplier.
You can also try renegotiating agreements with suppliers to establish more favourable terms, or seek financial assistance, such as a business grant or loan.
Remember it is really important that you have a clear understanding of your cash flow situation as you won't know how best to protect your business if you don't have a firm grasp on the numbers.
Invest in your existing customers
Figures published by conversion rate optimisation experts Invesp show that it costs five times more to attract a new customer than it does to retain an existing one.
Though this is true enough at the best of times - given the expense of marketing your business to reach a new audience - you need to bear in mind that people cut down on their spending dramatically during a recession - making it even tougher to attract new customers.
That is why it is now more important than ever to invest in your existing customers by building real relationships with them and rewarding them for their loyalty to your brand.
The relationships that you form during times of hardship can lay the foundations for lifelong customer loyalty, so think about ways you can make a meaningful and positive difference to the lives of your customers.
Conclusion
Running a business on a small budget during a time of recession is certainly a challenge, but it doesn't necessarily have to spell the end.
By taking stock of your expenditure and tailoring your approach to the situation, you can in fact prevent your business from going under and even put yourself in a good position for when the economy gets back on its feet.
The road through the recession will be by no means easy, but by taking care of the pennies, the pounds are sure to take care of themselves.
By Michael Foote, Director of cost comparison site, Quote Goat [1]