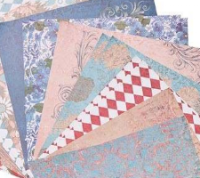 We're going to reveal how you can easily create your perfect marketing materials in four simple steps.
Step 1: Equipment
When you have the right tools for a job it becomes much easier. Imagine trying to hammer a nail into wood using a pen. Here's what you will need:
●      First and foremost you will need a high-quality printer. Find a printer which can produce large-scale prints - such as A3 - as well as having the ability to print on a range of paper materials and different weights.
●      Once you've decided what printer you want to invest in, be sure to get the correct ink (if you have a HP printer, get either genuine or compatible HP ink [1] to ensure it works to the best of its abilities).
●      Then you'll need your paper and card. This will vary depending on what you're going to make.
●      You'll also need software to create your designs. There are some free apps available, but these can limit what you can create - but they're great for beginners. Once you feel like you've utilised all of the tools the free apps give you, invest in software such as Adobe Creative Cloud to take your designs to the next level.
Step 2: What do you want to make?
There are some fantastic marketing materials you can make all using your home's printer. Some may not be necessary for your business, so it's worth having a plan in place so you don't blow your marketing budget on unnecessary products. Below are some ideas on what marketing materials you could create:
●      Posters: The idea of posters is to be a quick burst of your business to capture the audience's attention. These are visual and should be eye-catching. These should be printed as either A4 or A3 on 130-170gsm paper.
●      Postcards/flat cards: Smaller than a poster, these are double-sided so can be both visual and informative. Perfect for adding product information, they are often thought of as oversized business cards. These should be A5 and printed on a sturdy 275gsm card.
●      Business cards: Business cards are a great indicator of what a customer can expect. If you hand them a card, they know you're going to be contactable and are willing to be there to help them. When designing your business card, you want your personality to shine. Add professional social media accounts as well as general contact information to give a  more personable impression. When printing these, traditionally, they are 3.5 x 2 inches on 350gsm cardstock [2].
Step 3: Design and print
Once you've decided what you want to create, now it's time to make your ideas a reality. You want to be creating high-resolution pages so they come off the printer looking clear and crisp. Make sure the sizing on your computer or tablet matches the dimensions on the printer and what size paper you have in the tray.
Step 4: Distribution
Once everything is printed, you need to distribute them. Posters are great [3] in busy areas where your target audience passes through, such as coffee shops or even the waiting room of your office. Postcards are perfect for being mailed to people, while business cards are ideal for giving out to potential customers you meet face to face.