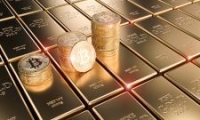 Sponsored Post
In June 2019 this bill was passed in the legislation, in an attempt to fix-up chinks in the existing crypto framework.
A report by CoinTelegraph suggests that the Canadian crypto firms will have to separately register every transaction above 10,000 Canadian dollars.
In a nutshell, the Canadian government has made all the crypto companies in the country a legitimate money service business. While the decision was welcomed by the CEO of Canadian crypto-asset exchange BullBitcoin, Francis Pouliot, there are others who feel indignant. 
Some crypto firm owners feel the new notice is too harsh. Also, registering every transaction above $10,000 does not make the system fool proof. There are still factors left that need to be analysed.
passed away without revealing the master wallet's password [1]. Investors have no way to get their money back. 
CEO Gerald Cotten's wife had filed an affidavit detailing the reasons behind her husband's death. Gerald passed away due to Crohn's disease during his visit to India. Gerald's wife stated that her husband was supposed to safeguard the crypto assets in cold storage.
Unfortunately, his company did not have the technology to make that happen. Most major crypto companies keep their wallets in cold storage to protect them from hacking and security breaches.
Beating the very nature of cryptocurrencies
The very nature of cryptocurrencies makes them very hard to regulate. Being decentralised, in some cases it's impossible to find and convict individuals of illegal activities such as fraud. In fact, idea behind the whole crypto movement was to bypass banks and give users freedoms they don't have with traditional financial institutions. Online services who introduced this form of payment for their benefits often find that governments are beating the very nature of cryptocurrencies with regulations. live roulette online [2] in a casino that supports crypto payments is often not as fast and easy as one would expect, and most such online services don't even go down the "bitcoin road". Because of regulations and certain limitations, it's easier to stick with traditional payment methods, so that's what licensed operators do in most cases.