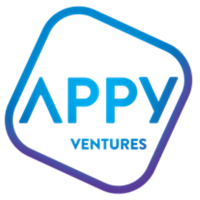 Patrice is also CEO of award winning Tech Partners, and leads  a team of experienced entrepreneurs, working to bring the ideas of top tier companies and entrepreneurs to life
Tough times for entrepreneurs at the moment Patrice, as an entrepreneur yourself and adviser to others, what survival advice is your company dispensing at the moment?
This crisis definitely needs fast and aggressive response from most businesses as the repercussions are likely to be long term. For entrepreneurs we work with, and ourselves, we've focused not just on cost cutting, but improving operational efficiencies through tech, clarified our offering and started talking to a lot more people. My aim is to have 10x the pipeline of work with
an operationally strong business.
What was your initial aim when starting Appy Ventures?
As an entrepreneur myself, I had learnt a lot of lessons over the years about how to build tech (and some of the pitfalls)! Being non technical, I realised a lot of other people needed that bridge between commercial requirements/opportunities and the art of the possible on the tech front. In my mind, anyone that has a technology based idea they're passionate about should be able to test the concept at minimal costs to see if it could fly.
Is it the same today?
100% yes - helping entrepreneurs build tech led businesses is something I'm passionate about. We're also gradually taking on more purpose driven projects to use our expertise for good - because if you can build a business that can also help the world - you have something to be truly proud of.
Small businesses tend to think that hiring a consultant or mentor will be an expensive process. What are your thoughts on this possibly outdated feeling?
I guess it depends on the type of consultants. Large consulting firms have a pricing model focused on larger companies so will not be right for entrepreneurs and smaller businesses. To me, the focus has to be on adding masses of value with a tangible deliverable/ result. For example, we charge £3,000 +VAT to create an interactive graphic design prototype of an app concept - no consulting nonsense, just a pragmatic approach to deliver something that can get real user feedback and enable business to pre sell a concept before spending money building it.
Vaccine or no vaccine, what's the best characteristic to have as an entrepreneur when we enter 2021?
Resilience, be ready to adapt and clarity about the value you can add to your customers.
For more information or to contact Patrice direct:
E: patrice@appyventures.com [1]
P: +44 7850 577 233
W: www.appyventures.com