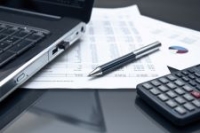 On a more positive note, one commonality that all companies share is the prospect of going into 2021 with a fresh slate. 
That being said, when it comes to devising next year's business strategy, it's important for entrepreneurs to take on board the lessons learned from this year. They must also be proactive and be prepared for anything that may come their way. This New Year Business Goals checklist brought to you by Alexander & Co tells us more. 
Assess your resources 
Before you begin goal-setting for the new year, it's important to take a step back and evaluate your business. For instance, before you decide you want to expand your business, you firstly need to consider whether you've got the resources to do this. Have you got the right number of employees or a good amount of retained clients? An ambitious business strategy that is not backed up by the right resources could lead to disastrous consequences. 
Target new audiences 
Consumer behaviour changes continuously, and it's therefore vital to stay on top of current trends if you intend to grow and diversify your audience base this year. With this in mind, you may decide to offer additional products or services in order to reach out to new markets. You may even decide to give your brand a complete refresh to appeal to wider demographics.
Amplify your marketing and promotional efforts 
If you intend to grow your audience in the new year, you must use innovative marketing methods to achieve this goal. These methods could range from anything to do with press outreach to social media marketing. However, you may find that just increasing your marketing spend or revisiting a past campaign you've done could be all it takes to help your business growth next year. 
Stay ahead of the competition   
Another effective way to target business growth in 2021 is to keep a watchful eye on what other businesses in your industry are doing. The best way to do this is to follow your competitors on social media, and look out for anything particularly interesting that they're doing. Once you have this information, ask yourself whether your business is in a position to execute the same sort of things. Competitor analysis is therefore another great marketing tool that your business could utilise. 
Evaluate your pricing 
As you will already know, pricing is very important when it comes to market share and targeting customer acquisition. While you may be aiming to increase your business revenue in the new year, simply increasing your prices may not be the best way of achieving this. After all, a hike in prices may lead to a reduction in sales. On the other hand, decreasing your prices may not be a feasible option for your business. With this in mind, you've got to offer your customers further incentive to buy your products. For example, you could host a sales event (COVID-19 permitting) or offer seasonal discounts in the new year. 
Get external help 
Whether you've got ambitious plans to grow your business in the new year, or simply want to ensure that operations continue to be effectively maintained, there is no harm in getting external help from other companies. For instance, you may decide to hire a marketing agency to help with business promotion or seek financial assistance from accountants for online businesses [1]. 
The bottom line 
2020 has been an uncertain year and it's looking like this uncertainty will extend into 2021. Businesses must therefore ensure that they have several back-up plans up their sleeve in case something does happen. Evidently, there is no one clear-cut formula for this, and it's up to each individual business to assess their own barriers. However, one thing is for certain - if your business survived the events of 2020, then you've got the right tools to be equipped for what's to come in the new year.