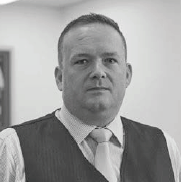 With the UK facing a resurgence of the coronavirus pandemic, the economy is facing a critical time. Its recovery will depend on the success of small and medium businesses which account for three fifths of all employment (around 16m people) and around half the turnover within the UK private sector.
Beleaguered by market conditions as the Brexit transition period draws to a close, SMEs are facing the challenges of keeping their supply chains moving, assessing new ways of working, managing cash flow and responding flexibly to changes in the government's measures to prevent the spread of Covid-19.
Not struggling alone
Despite the rise in awareness of, and commitment to, employee health and wellbeing, eight out of ten SMEs currently do not have a support strategy in place and only 3% of people working in SMEs have access to comprehensive occupational health advice. The Covid-19 crisis has served to highlight the primacy of looking after people at work and this extends beyond the imperative to show a duty of care to its material effect on the bottom line.
In its far-reaching 'Cost of Doing Nothing' report, Deloitte highlights that the cost of poor mental health among employees has increased by around 16% in the last three years rising to around £45bn per year. This includes costs associated with absence from work, poor performance through presenteeism, as well as staff turnover costs and loss of skills. 
In particular, the report predicts that mental health issues are set to surpass those related to other prevalent work-related illnesses including musculoskeletal disorders, respiratory diseases, cancer, skin issues, and hearing damage. Encouragingly, the report notes that businesses are now starting to prioritise the mental health and wellbeing of their employees with an increase in engagement with initiatives such as the Time to Change employer pledge, Mind's Workplace Wellbeing Index and the Mental Health at Work Commitment.
Help is on hand
SMEs are increasingly starting to understand the importance of professional employee support, and the Covid crisis continues to sharpen their awareness of what is at stake. There is no need for businesses to face these issues alone. Professional occupational health services are fully accessible and affordable for SMEs and can help them to take the strain with a range of both preventative and reactive measures.
Occupational health services offer peace of mind for businesses and help them to protect the mental and physical wellbeing of their employees through a proactive approach. Services can range from access to screening and health checks for new and existing staff, referrals for specialist clinical advice and support, help to minimise risk in the workplace, and access to innoative technology to monitor health and wellbeing and prevent problems from escalating.
Medigold Health [1] has spent the last year researching, developing, and testing its new occupational health subscription service designed especially for SMEs, Medigold Health Protect. Workplace health challenges have changed dramatically over the course of 2020, and we understand the pressure that small businesses are encountering as they adapt to a new way of working. We know that looking after our employees well forges loyalty and commitment and helps them to do their best work. Not only is this the right thing to do, but it also makes good business sense.