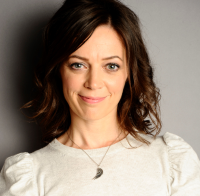 We are living in extraordinary times with enormous uncertainty and opportunity. With the global pandemic and our ever-present climate crisis, right action is needed more than ever. Many leaders are grappling with big questions such as:
How do I create a compelling and sustainable vision of the future?
How can I create an inclusive workplace where each employee feels energised?
How does my organisation create value as societal demands increase?
To create a shared future that truly serves people and the planet, purpose is fast becoming a superpower. By increasing employee engagement, building resilience and generating competitive advantage, companies with an authentic purpose are poised to 'build back better' whilst other companies will struggle to survive.
People love purpose-driven brands because of the positive change they create in the world. At Brompton Cycles the purpose is to 'change the way people live in cities.' At Danone the purpose is to bring 'health through food.' At Lego, they have a long-standing purpose to 'inspire and develop the builders of tomorrow.' Customers are engaged when a brand takes a stand on something that people care about - the wellbeing of people and the planet.
There is, however, a rub. Whilst many leaders want to become a force for good, they often lack the 'know-how' to move forward. Two decades working as a business psychologist has shown me that whilst purpose is powerful, many leaders need tools to apply it effectively.
A good starting point is to reach a mutual understanding about what purpose is. Dr Victoria Hurth, Professor Jaideep Prabhu and Charles Ebert at Judge Business School at the University of Cambridge, did research that led to this definition of organisational purpose:"An organisation's meaningful and enduring reason to exist that aligns with long-term financial performance, provides a clear context for daily decision making, and unifies and motivates relevant stakeholders."
Embracing and embodying this definition reduces the risk of 'purpose wash.' Despite the success and strong financial results of purpose-driven companies such as Unilever, cynicism continues. In organisations where consultants have tried to make purpose a marketing exercise, people are left with purpose fatigue.
A true purpose acts as a North Star by focusing people's energy on creating a better tomorrow. The outdoor clothing company Patagonia made global headlines in 2016 for pledging to donate 100% of its Black Friday profits to grassroots environmental groups working to protect our air, water and soil. Patagonia had anticipated making $2 million - they beat this five times over when they made a staggering $10 million in sales. Their purpose - 'Patagonia is in business to save our home planet' - is the lodestar pulling them forward.
When leaders take time to have a 'purpose dialogue' it re-energises the whole enterprise. This conversation calls on leaders to tune into the best future possibilities of their organisation by exploring these questions:
What's the fundamental need that we're working to address?
What do our stakeholders need from us that we can uniquely provide?
How is the world a better place as a result of our organisation being here?
Purpose is powerful because it lights up the future horizon, attracting people who resonate with building a better tomorrow.
Sarah Rozenthuler, author of Powered by Purpose: Energise your people to do great work