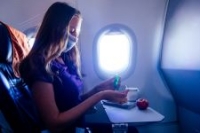 Suddenly, we are all 'at risk' travellers and it's never been more important that we employ good duty of care to our mobile workforce to ensure their physical and mental wellbeing
Here's some practical steps for you to follow to simplify what's needed.
Preparing your organisation from Maiden-Voyage [1]
To provide a clear and consistent approach to business travel ensure that it's clear who is responsible for:
Ascertaining the need for pre-travel risk assessments with regards to Covid-19 Determining with the employee, whether they are mentally and physically fit to travel.
Determining the business and economic need for the trip.
Authorising business travel.
Researching and understanding local requirements for travel, social distancing and quarantine restrictions.
Sourcing and distributing traveller wellbeing accessories such as a PPE mask, gloves, antibacterial wipes and gel.
Data security and privacy in particular if employees are asked to hand over their devices or install tracing apps on entry into another country.
Communicating how you will keep in touch with employees who are travelling.
Determining who employees should contact internally and locally in case of emergency. This might include international assistance providers and insurers.
Preparing your travellers
Firstly, it's essential to ascertain if the business trip is absolutely necessary or could the meeting take place over Zoom?
Have you ascertained that your employee is comfortable taking the trip?
Do they have any pre-travel anxiety?
What does your employee need to help alleviate any concerns such as practical travel adjustments or support with mental wellbeing?
Has your employee confirmed that, to their knowledge, their personal health and that of their loved-ones would not be compromised should they be exposed to Covid-19?
Have you completed a risk assessment and has it concluded that your employee will be safe to take the trip?
Has the trip been authorised by the relevant manager?
Have you provided your employee with key contacts in case of emergency?
Has the employee confirmed that their next of kin, emergency contact and their own contact details are up to date?
Remind your travellers to take any prescription medication in their hand luggage, together with additional stock in case of travel disruption, quarantine or if borders close whilst they are away.
Strike the right balance, supportive as opposed to prying. Reticence to travel may be related to the health of a relative who may be shielding or be 'at risk'.
Travel has become more laborious, journeys will take longer due to less capacity availability in aircraft, ground transportation, and hotels. Extra time may be needed for health screening. This may increase traveller fatigue and needs to be planned in to the schedule to ensure your employee's wellbeing.
Consider creating a pre-travel checklist completed jointly with the travelling employee. Perhaps have the employee sign to confirm that they are happy to comply with company guidelines, enhanced travel policies and that they are happy to undertake the trip.
Travel insurance and repatriation
Review your business travel insurance in relation to Covid-19, you should fully understand the implications for:
Developing Covid-19 whilst travelling
Ensure that any medical expenses will be covered should your employees be taken ill with Covid-19 whilst away from home.
If any employee developed a disinclination to travel, the company imposed a travel ban, or a foreign border was closed prior to travel, you may not be eligible for a refund.
Understand, in advance of travel, the implications if your travellers become stranded whilst away from home, are put into locally enforced quarantine, or borders are closed, thus blocking their exit.
Ensure that your business travellers understand what you will and won't be able to do as an employer if they need to be repatriated.
Ground transportation: Will you expect your travellers to use public transport, use their own vehicle, hire a car, use a public taxi, ride-sharing service or a personalised chauffeur service?
If budgets permit, a hire-car or personalised chauffeur service will provide the greatest opportunity for isolation. However, not all chauffeur services are created equally. Best practice may include:
-           Drivers and passenger wearing a face mask.
-           A Perspex screen separating the passenger and the driver.
-           Limited passengers per vehicle, depending on the vehicle size.
-           Hand sanitiser provided.
Airlines - Health and safety standards will vary greatly across airlines.
It's important to understand how the airline will safeguard your travellers and be clear on their requirements of their passengers. Airlines will deny boarding to passengers not wearing a mask or who are displaying symptoms of Covid-19.
Passengers who are displaying signs of Covid-19 whilst in transit may be quarantined or hospitalised at a transfer hub.
Accommodation
Some business travellers may be more comfortable staying in a serviced apartment rather than a hotel in order to avoid coming into contact with other people and to cater for themselves.
Governments and hospitality bodies worldwide are developing standards for containment of Covid-19 in hotels to protect both staff and guests. Look out for:
-           Professional Covid-19 decontamination processes and cleaning products
-           Covid-19 specific housekeeping training for housekeeping staff and contract cleaning companies
-           Social distancing measures throughout the hotel
-           Contactless check-in
-           Restricted lift occupancy
-           Limited hotel occupancy
-           Hand-sanitisation stations
-           Gym/spa facilities only available via booked slots
-           Contactless room service
Hotel websites will be displaying their latest Covid-19 safety measures.
Remember to check in with your employees when they return from a business trip and ensure that they seek medical attention if they feel unwell. It's easy to overlook other medical issues or exposure to tropical diseases with the increased focus on Covid-19.
And finally, what can they share with you to improve the experience for future business travellers? Whilst many travel providers will be proudly advertising their new Covid-19 measures, they may not live up to them in reality. Have your traveller act as 'mystery shoppers' to keep standards high.
Maiden Voyage [2] provides travel safety e-learning for business travellers.
The comprehensive and affordable modules help your business travellers to actively manage their mental and physical wellbeing, before, during and after their trip.