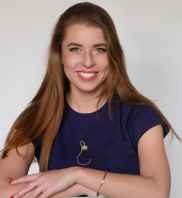 PPAYA [1], an innovative continuous auction and management platform, founded by, Kristina Rabecaite, connects commercial energy purchasers with renewable energy generators, has secured almost £1 million pounds in funding to support its launch and growth.
The backing led by experienced industry investors including Chris Rodgers (Head of Energy Finance at Close Brothers and Director at Gen Capital), James Sutcliffe (Head of Energy Division at Close Brothers and Director at Gen Capital), Chris Walker (MD at Muirhall Energy), and Roy Foster (Director at CR Foster Hydro), has allowed PPAYA to invest in recruiting a team of technology experts to further the development of its bespoke software-based technology platform.
PPAYA is a new virtual marketplace focused around maximising the price of Power Purchasing Agreements (PPAs) and reducing the associated administrative burden.
By creating greater collaborations and synergies between all stakeholder involved in the PPA execution, the software, for the first time, helps to solve the core issues suppliers face day to day in order to pass on the benefits to the generators so they can maximise revenues.
As the UK sets ambitious plans to de-carbonise, and the UK renewables sector embraces the deployment of subsidy free renewables, PPAYA is expecting to help generators maximise potential PPA prices. The subsidy free market is expected to unlock about £20bn of investment in the UK between now and 2030. PPAYA will also help existing generators maximise returns when they look to renew their current PPAs.
The capital will also be used to widen the company's offering to renewable funds, as well as renewable asset developers, by allowing them to maximise the value of the PPAs for the assets in their portfolios.
While at the same time, allowing funds and developers to expand their subsidy free portfolios to support the continuous development of renewable sites in the UK, even without government support.
With the industry transitioning towards a subsidy free renewables model, PPAYA's platform will make it easier for wind, solar and hydro asset owners to gain visibility of clean energy markets, capitalise on market opportunities and achieve the best prices for renewable assets in their portfolio.
PPAYA's founder and CEO, Kristina Rabecaite, a previous winner of the "Woman of the Year" Award at the Solar & Storage Live Event, said: "The energy industry is very reactive when it comes to executing PPAs and most people and companies do not have the tools or time to alert them to power price spikes.
"The PPAYA platform is here to take on the existing challenges and deliver an intuitive solution to improve and optimise the existing PPA execution process. We are delighted to have secured support from an established network of energy investors who recognise the value that PPAYA can bring to the industry, and the benefits we can bring to fund managers, renewable asset developers and generators alike."