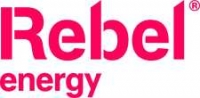 How much time, personal energy and finance has gone into the preparation of the 2021 Rebel Energy launch?
From the beginning, we've been focused on building an agile business infrastructure, with access to the right renewable energy supply and routes to market. At the same time, and equally as important, we've laid the foundations to become a socially-minded green energy supplier, with accessibility at its core.
Early on we invested in the best talent - people that understand the energy market, believe in our green and social mission, and want to explore new approaches to delivering renewable energy. Our values of accessibility and diversity are evident in the way we've built our team - we're unique in having full gender parity across our leadership team and board.
We initially raised over £800,000 from a mix of small private investors, a cornerstone investor in the US, and a group of UK angels. Our crowdfunding initiative raised more than £500,000, exceeding our target by a remarkable 335%. It helped to engage early adopters and green enthusiasts around our mission, and has created a real buzz around our launch.
Hundreds of investors have bought into the Rebel story. How did you feel when the Crowdcube pitch closed?
Absolutely great - the fact we now have more than 700 investors is a huge vote of confidence and a strong platform for launching into the market. So many of these investors told us they've been inspired by our mission and impressed with our lean business model where we're using automation to streamline processes and enhance customer experience.
Most of all, the crowdfunding was a victory for our go-to-market team who went above-and-beyond to ensure it was a success. It really proved the value of getting the right team in place and the results we can achieve when we work collectively.
Has the pandemic impacted on your plans in any way?
The pandemic has created an incredible wave of altruism and a determination to help the most vulnerable people in our communities. People are now making more ethical, sustainable and environmentally friendly choices, and rethinking their priorities.
For people who were struggling financially before COVID, the added pressures of the past year have been devastating. So there has never been a greater urgency for businesses that tackle both social and environmental issues - we never imagined just how timely our launch would be.
What are you looking to achieve with Rebel Energy?
The name Rebel came from a desire to rebel against injustices in the energy market and beyond. Our mission goes beyond transitioning to renewable energy, it's about making green energy affordable and accessible to everybody.
Energy expenditure is not a privilege but a necessity that must be respected with personal circumstances and affordability understood. In order to hit carbon reduction targets, there will need to be a shift from national or regional energy generation to local generation. And this will depend on educating and engaging the full spectrum of groups within our society.
We need to paint a picture of what the energy transition will look like, working together to develop innovative ways to incentivise people to make better choices. Above all we need to communicate clearly why this future vision is better, not only for the environment, but for our own families, communities and finances. Rebel Energy is a Pending B Corp, committed to meeting the highest standards of verified social and environmental performance, public transparency, and legal accountability that balances profit and purpose.
How do you intend to cope with the age-old problem of fuel poverty?
The average household energy bill represents as little as 4% of total household expenditure, but doubles for those in the lowest 10% of incomes. Yet energy costs continue to rise, adding further pressure to household finances. As an energy supplier, we have a responsibility to ensure everyone can heat and light their homes.
We can bring positive change by protecting households from constant rate fluctuation and setting standard fixed-rate tariffs. We can bear the brunt of managing rate changes to remove the complexity of energy pricing for consumers.
People shouldn't be penalised for being poor. It can't be right that people using prepaid meters pay more for their energy and those with poor credit scores are forced onto more expensive tariffs. That's why we'll provide payment flexibility, such as weekly direct debits and help for people to manage their finances more broadly. We're working with IncomeMax and TransUnion's next-generation credit tool to support our customers and enable them to take advantage of lower tariffs.
Two energy companies have failed already this year, what makes you think Rebel Energy has the magic formula to succeed, while maintaining high ethical, social and environmental standards?
While market conditions have been volatile, none of the companies that failed had robust risk management or control frameworks in place to mitigate against such conditions. Enough energy suppliers have come and gone in recent years, launching on the market with loss-making tariffs, for us to know that this approach simply isn't sustainable. Instead we need fair and transparent pricing which is easy for everybody to understand.
We combine strong operational processes and a disciplined risk management framework with a competitive pricing strategy, focusing on sustainable profits that support a plan for long-term capital appreciation. Our 100% clean energy, quality customer service and social mission combine to create a compelling consumer brand.
We believe that everything we are doing to build a brand and offering that is ethical and purpose-driven (such as treating our staff well, automating processes to deliver better customer service, taking ownership of our own carbon offsetting), these are the very things that drive a better customer proposition and lead to commercial success.
Launch day must be very much the end of the beginning and a celebration for sure but what then for Rebel Energy?
We've been hugely encouraged by the engagement and support we've received so far. There's a real appetite to support our mission and a lot of people already believe in our business enough to invest their own money. It shows us that Rebel Energy can be a commercial success, as well as driving the social and environmental agenda to a more equitable and sustainable world.
We are now onboarding our first beta test customers before our national consumer launch this summer. To be one of the first to join, register your interest at www.rebelenergy.com [1]. We want to count everybody in on the journey to a 100% renewably-supplied electric future, and what better time to start than now.