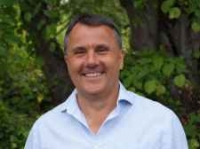 Award winning global operational services provider, CloudStratex (CSX) [1], has today announced the successful completion of a data centre migration project for leading savings, retirement and protection provider, LV=. The rapid and diligent work of CSX's Infrastructure and Applications Practice means LV= will avoid severe financial penalties attached to the former site of its data centre.
Following the completion of the sale of its General Insurance business to Allianz at the end of 2019. LV= needed to exit its two existing data centres and move to a single new location by 31st March 2021. Failure would incur financial penalties from the commercial landowner, who was keen to redevelop the site.
Recognised for its strong command and control, programme leadership and data centre migration experience, LV= selected CSX as its delivery partner to manage LV='s multiple vendors and internal teams to ensure the successful migration. LV= also leveraged its existing relationship with infrastructure services provider, Wipro [2], a leading global information technology, consulting and business process services company. CSX and Wipro worked together to accelerate the program planning and execution and seamlessly consolidated LV's data centre before migrating it to new premises.
This very aggressive, high profile programme was completed on time and in budget even with the unprecedented working restrictions caused by the pandemic.
Kevin Jackson, LV= CIO said: "The scale of the migration was huge with 1,350 servers and 300 applications to be planned, moved and tested over 43 waves including 14 weekends, all in less than five months. It is testament to the teamwork between CloudStratex, Wipro and our own people that the project was completed on time, on budget and with minimal business disruption."
Brad Day, co-founder at CloudStratex stated:
Even with zero face to face contact with each other or the client, our team once again demonstrated a maniacal focus on our customer to get the job done. Working alongside LV= and its partners, the combined team delivered an exceptional result and one that all involved should feel very proud of. The success of this migration, especially during a global pandemic, avoided millions of additional costs for LV= and was achieved with  minimal disruption to their business or customers. Careful planning, an adherence to strict deadlines and a 24/7 work ethic ensured we got the job done. This is a fantastic achievement for all concerned.
David Lanagan, CloudStratex Practice Lead for Infrastructure and Applications also commented:
This was a great project for our Practice to demonstrate their skills and capabilities under exceptionally difficult circumstances. Naturally, the end result could not have gone any better and it is clear to me that the teamwork and mutual support provided by all the parties involved in the project were instrumental to its success.
Officially launched in November 2019, CloudStratex offers a new, innovative and practical approach that focuses on helping businesses understand 'how' to adopt and leverage next generation technologies.
Headquartered in London, the firm has already secured contracts with large organisations within Europe.
For more details, visit: CloudStratex [3]