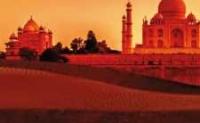 The Coronavirus has impacted different nations and regions of the globe in vastly different ways over the last year and a half. The one thing that is becoming abundantly clear is the need for international cooperation to try and solve this global issue.
India has set somewhat of an example for this, having exported more than 60 million vaccine doses to 76 countries so far, and committing to a further 2 billion doses for the WHO's COVAX program, which aims to immunise emerging markets and less-developed economies throughout the world.
The size and sophistication of India's life science sectors has made them a key player in global medicines and drug production for many years. According to Global Business Reports, it is the largest provider of generics in the world, contributing 40% of the United States' demand and exporting to almost every nation.
An EY-FICCI vision report has said that the industry has grown at a compounded annual growth rate of approximately 13% over the last two decades. Although in the last decade it has slowed to 8.5% and even 6.2% over the last five years, these are still growth figures that would make a grown politician or economist weep with joy. Come 2030, many say it will be worth around $130 billion.
Unlike India's energy industry for example, the pharmaceutical sector is diverse and is comprised of many smaller businesses. Over 10,000 individual companies and producers make up the industry, and it is home to an ever-growing number of inventive startups 'disrupting' the life science sectors.
This tells us two important facts about modern India, and starts to show why, as a location for investment, it is of the minds of everyone from family offices to everyday people with an eye on the stock market.
Firstly, tech-heavy industries are thriving. It is not a third-world manufacturing base like many may still think, but rather a sophisticated and modernised economic powerhouse. Whether it's pharmaceuticals, or pioneering deep-tech such as AI, India is embracing it, and investors are following suit. Our own nationally representative research shows that over 13 million Brits want to invest in emerging markets like India.
Data by research firm Venture Intelligence shows deep-tech startups have raised a total of $174 million across 11 deals in the first quarter of 2021, 68% higher than last year, and 357% more than 2018. This industry includes some of the most important and future-facing sectors imaginable, such as robotics, alternate energy storage, and space exploration technology, and again, shows the sophistication of the Indian economy. After all, the subcontinent produces 25% of the world's engineers.
Financial technologies are another key part of India's (and in fact the world's) economy of tomorrow. The subcontinent is already the third biggest FinTech ecosystem in the world according to a recent RBSA report, and whole cities are being built from scratch to support the financial industries, such as GIFT City near Gandhinagar in Gujarat, India. Although a side note, it shows just how future-facing the Indian market is.
The second important insight to get from the Indian pharmaceutical industry is the number of smaller players within the ecosystem. As mentioned, the Indian pharma sector has around 10,000 separate businesses and manufacturers. Although this may be within a nation of 1.3 billion, this is still an impressive community, and is indicative of the strength of the small business culture in India in general.
India has the third largest startup ecosystem in the world according to Nasscom's 2021 Strategic Review, with 1600 technology-focused startups being officially added in 2020 alone. These have come in all shapes and sizes, and many have shown great promise; eight of them have become billion-dollar unicorns in 2021 so far - and it's only May.
This is due to several facts, some of them established and long-standing reasons; there are 1.3 billion potential consumers in the domestic market, and like all rapidly developing emerging markets, there is a growing middle class. However, some of the other factors are due to more specific reasons. February's Government budget improved the conditions for small businesses considerably, both incentivising their creation and their growth, particularly for digital products or those companies embracing digitilisation.
In summary, India's pharmaceutical industry is indicative of the country of a whole. One of great size and showing great promise, it is a diverse and an ever-growing entity embracing technology at a rapid rate. Investors and business leaders should be looking at both India and its pharmaceutical industry with either envy or desire.
India's economy is the sixth largest in the world and is on track to be the third largest by 2030. As such a large potential market, many companies are looking to expand into the nation and tap into its huge potential. However, India is also one of the most diverse and populated nations on earth. The country has 22 officially recognised languages, in addition to 2,000 different dialects. This diversity means that although the potential is incredible, it will not be an easy task. Foreign businesses will have to overcome a strong and diverse domestic market, let alone the obvious difficulties such as where, when, and how you launch into the subcontinent.
For any British business looking to expand into India, finding help on the ground will make life much easier and improve the chances of success. Startup incubators like JPIN VCATS [1] can provide the local expertise as well as the international insight to any British firm looking to expand. Likewise, any capital looking to venture into the subcontinent would be wise to use an incubator to find symbiotic relationships in India.