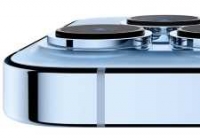 Only recently, in the wake of the much-publicised iPhone 13 launch event, pre-orders for the high-end iPhone 13 Pro saw a promising start, as MacRumors reported [1].
While your own company might not quite be in the same league as Apple, you could still easily learn from how the Cupertino company has garnered hype and publicity for its product launch events. So, what should you do if you are preparing to unveil a new product yourself?
Work with the media well before the event is announced
It often seems that, practically as soon as one iPhone model has been announced and launched, journalists and bloggers are already speculating about what the next one will be like.
One simple reason for this is that Apple has a track record of releasing genuinely exciting and innovative products. However, even if your business has no such track record to speak of, you could reach out to the media to attract as much coverage as possible months before your event.
Create - and, especially crucially, build - suspense
Apple routinely keeps its under-development products a closely-guarded secret. However, everyone wants in on a secret - meaning that, the more that Apple attempts to plug leaks, the more determined the press seemingly become to make them.
In light of this, marketing guru Neil Patel suggests [2] that you "take your hottest product and deliberately release very, very few details about it", adding: "The mystery will drive your customer base into a frenzy." 
Make the event invite interesting in itself
Apple did exactly this with the iPhone 13 launch event invite, giving it an AR (augmented reality) effect iPhones are capable of viewing, as Mashable reports [3].
This quirky touch even spurred further speculation about the event itself, with the tech news site implying that this AR element could evidence an "iPhone AR" on the way.
Run the event online, not just in person
Of course, one reason why many people around the world get excited about an upcoming Apple event when it is first announced is that they know they would be able to live-stream it.
You could take note by adding a strong online component to your own product launch - or even making it a fully online affair. A webinar is one option - and you could probably hold that event easily on a webinar platform even if you are currently just wondering: "What is a webinar platform [4]?"
Remind people of the event at just the right time
It's hard for people to get excited about an event they can't - or at least think they can't - attend. Perhaps surprisingly, however, you could find that many people's inclination to go to your event depends on when exactly you let them know it is in the works.
Research suggests that Tuesday could be the best day to send out promotional emails about that event - though Wednesday, Thursday and Monday also appear to be good candidates.