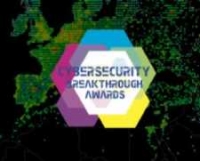 Nuix [1], a global software company, has been awarded a CyberSecurity Breakthrough Awards [2] 2021 accolade: "Incident Forensics Solution of the Year."
The CyberSecurity Breakthrough Awards recognises the world's best information security companies and people. 
Nuix received the award in recognition for its partnership with Police Scotland that led to a significant reduction in digital forensic processing time. As a result of the original Proof-of-Concept (POC), the average number of cases completed per analyst increased and investigators can complete cases in months that would have taken years using the previous methods.  
Over the last two years (2020 and 2021) Police Scotland has used Nuix's solutions to:
Evolved its capabilities, deploying the Nuix workflow to combat serious organised crime, including murder and drugs 
Establish a Nuix dedicated team that are using Nuix's digital forensics technology on a daily basis to optimise the processing of their inquiries
The Nuix workflow has improved digital forensic capabilities in comparison to existing processes, subsequently reducing backlogs and enhancing service delivery, ensuring inquiry officers and the Crown Prosecutor are presented with a comprehensive evidential product-including exculpatory evidence-in an efficient, clear and concise platform.
Richard Taylor, Detective Chief Inspector, Police Scotland commented on the strength of the technology: "As a result of our partnership with Nuix, we have significantly reduced the time for officers to complete forensic analysis, including data extraction, processing, and report preparation compared to previous methods. 
"The technology makes it possible to manage complex enquiries, by overlaying multiple digital devices in a way that has never been seen before. Previously it would have taken months to sift through evidence, now analysed using one single platform. The platform is imperative in breaking down complex data - sometimes sitting across 100 electronic devices containing 10s of millions of pieces of evidence.
"Nuix has the ability to dramatically improve digital forensic capabilities in comparison to existing processes, subsequently reducing backlogs and enhancing service delivery. Thanks to the use of Nuix, the dataset has been reduced to a level which allows us to pinpoint patterns of activity and pinpoint patterns of activity allowing further lines of enquiry to be identified. The platform has allowed Police Scotland to record significant digital evidence supporting a wide variety of cases."
Mark McCluskie, Head of Investigations EMEA, Nuix said: "Police Scotland have embraced Nuix's ability to provide a collaborative, holistic, technology driven approach to processing and reviewing digital material, and by putting that material in the hands of the 'investigator' for 'at desk review' have demonstrated the major gains in efficiencies that can be achieved.
"Traditional methods and siloed approaches to reviewing digital material can no longer keep pace with the increasing amounts and diversity of data that investigators are faced with in almost every crime type. Nuix provides that hugely scalable 'single pane of glass view' into all the investigators' digital needs."