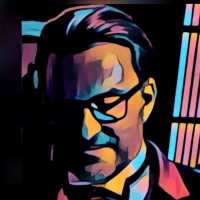 Tintra [1] announces that it has entered into an outline agreement with London-based Time Machine Capital, a specialised AI investment and research business focused on applied AI in the financial services markets and its affiliate, the award-winning Fintech, Finsenr.  TMC is backed by the award-winning team that founded Mashtraxx, the AI engine behind a multi-billion-dollar US-based social media platform.
Tintra is building banking and infrastructure technology systems that are focused on frontier and emerging markets, which it believes are underserved by today's environment. Tintra is creating an open, integrated banking capability that will provide SaaS to its clients sitting on its own global banking platform, using scalable infrastructure and API innovation. 
Finsensr, founded by TMC and is the winner of the international FinSim 2020 competition, specialises in the automated learning of effective and precise semantic models in the financial sector. Finsensr's key areas of expertise include Natural Language Processing, Machine Learning and AI.
Gary Wright, Finsenr's lead advisor on this project said, "Tintra is establishing itself as a leader in a challenging, yet extremely valuable space within the global financial market. Its desire to create best practices in markets where conventional KYC and AML data standards lack cultural applicability presents a significant and unique opportunity for the use of advanced data and technology capabilities."
 Richard Shearer, Tintra's CEO added "In many ways Tintra represents a cultural API, a bridge from the emerging markets to the current international banking scene. Trying to solve emerging market problems with western myopic thinking is clearly not solving the problem in its entirety. Our aim is to level the playing field and we strongly believe that the holy grail in the space is the automation of KYC/AML and bringing NLP/ML & AI to the forefront of the space. Fintech's use a lot of tech to solve the UX but not enough to solve the real problem of compliance."
Utilisation of the AI software that is planned to be developed under the Agreement is planned to be a core element of the Company's strategy for delivering regulated payment services in a number of jurisdictions.  The Company plans to raise further capital for its plans which include the acquisition of or application for multiple banking or payment licenses in target geographies, as well as potential acquisitions of fintech companies to accelerate the execution of its vision.