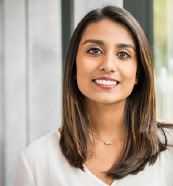 Is it better to believe in nature or nurture? When discussing any behaviour, it is an age-old discussion. Do we acquire specific abilities and characteristics as we grow older, or do we learn them?
When you're a great entrepreneur, you might assume you were born with an intrinsic capacity to invent. They have an internal 'sixth sense' that allows them to recognise a market gap and lead a profitable firm.
The average, most entrepreneurs, like Mark Zuckerberg and Catherine Cook, have been polishing their craft for years before getting their break. The average age of a successful start-up founder is 45 [1], and most of them have several years of education and actual business experience - as well as experience with prior unsuccessful start-ups.
These figures contradict the popular belief that entrepreneurs come out of the womb with one foot in the boardroom. In reality, it demonstrates that for the vast majority of us, entrepreneurship and creativity are a mindset and set of talents that we must cultivate.
Developing a mindset of entrepreneurship
Whether you're developing your own business endeavour or leading change inside the corporate environment, there are techniques to mould your thoughts and attitudes to help you build effective business ideas that last.
Professor Dimo Dimov, who teaches on the Entrepreneurship Management and Innovation online MSc at the University of Bath [2] - an innovative degree that launches students on a lifelong journey of enterprise - says, "Passion cannot be taught, but you can understand what motivates you. Our course allows you to collaborate with instructors and peers and exposes you to a variety of interests and examples to assist students discover their potential and discover what motivates them."
Try, try, and try some more
Entrepreneurs require a great deal of perseverance. There are many ups and downs between an idea and the realisation of a business - perhaps more downs than ups! Entrepreneurs must be able to pick themselves up and start going to continue their journey. When things don't go as planned, having a clear goal and an internal passion to create a change in a specific location provides you the fortitude to try again.
Determination isn't simply necessary in the beginning stages of a project; in fact, to survive, you must constantly reinvent and innovate. "Don't get comfortable; the best moment to innovate is when you're having a good time." To meet future expectations, you must be flexible and adaptable, according to Professor Dimov.
Rethink how you think about risk
You must also be courageous. In the start-up world, there's a saying that goes something like this: 'fail quickly, succeed early.' Taking a risk can help you figure out if a concept is viable - and even if it doesn't work out, you'll have learned something in the process. For those who are afraid of taking chances, re-framing them as 'affordable disadvantages' can assist.
"One way to look at it is to be explicit about the drawbacks, the worst-case scenario, and make sure it's something you can afford. Then you may change how you think about danger and how much time and money you're willing to invest in it," says Dimov.
The Entrepreneurship Management and Innovation online MSc [3] at the University of Bath focuses on developing both the skills and mentality necessary for innovative success.
Whether you want to start your own company or innovate in your existing position, the MSc can help you make a difference. You will explore your own business ideas and build the knowledge and skills you need to make them into a reality, guided by professional tutors. With starts in January and April it's your chance to test new ideas in 2022.
To learn more visit online.bath.ac.uk/new [4]