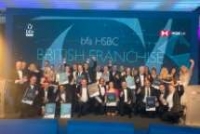 During the challenges of the pandemic and the last two years there have been many people who have reconsidered their options or how are looking at new ways to work for themselves as an independent business owner. If you are considering new business options and want to be able to own your own part of a successful business then franchising could be an excellent place to start your research.
Many people are not fully aware of what the franchise business model really is or the level of business experience or knowledge required. With franchising you do need to already have specific experience in a business area as the franchisor as the brand owner will have already established their proven model, on which will give you all the training and support you will need.
They will be there every step of the way to guide you on your franchising journey. This will start with your training where you will be taken through step by step through the operational side of the business, including financials and reporting, and all integrated marketing communications. As part of this you will get an operations manual which is the complete guide on everything that you need to know as a franchisee. As a franchisee you will also become a part of your local franchisee network, an inclusive and interactive business community.
With so many different brands out there in such a wide range of industries it can be difficult to know where to start. The British Franchise Association (bfa), [1] the trusted voice and educational partner of UK franchising, is the ideal place to learn more about all of the franchise choices available and also to discover more about the importance of finding yourself a franchisor whose business model aligns to a proven and trusted ethical code.
Set up over 40 years ago, the British Franchise Association (bfa) is the original and largest not-for-profit trade association for franchising in the UK. We are proud to be the only association to work in partnership with the European Franchise Federation (EFF) and World Franchise Council (WFC), influencing standards and legislation across Europe.
bfa [2]