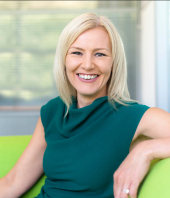 Which is why it's critical for CEOs to put the proper strategies in place for an exit to run as seamlessly as possible.
Stepping away from a business you have created or been a part of can be a difficult process, both practically and emotionally. While many factors involved in the exit process will be outside your control, this is all the more reason to prepare with a well-thought-out exit strategy from day one.
For some CEOs an exit may be about moving onto the next career opportunity, whilst for others it may be about selling a business you have founded and grown.
Here are some steps you can take to have a seamless and successful exit, enabling you to leave behind a positive legacy as you move on to the next phase of your professional life.
1.    Learn the exit strategy process
Before doing anything, educate yourself on what the exit strategy options and process tends to look like. One of the best ways to do this is by talking to former CEOs who had great experiences exiting their businesses. If an exit for you is about selling your business it can also be useful to speak to professionals and advisors who specialise in M&A deals.
Listen carefully to their advice and write down any important information. Having a broader understanding of the exit process should make you feel more comfortable with it, while enabling you to advance your expertise and look at exit planning without as much concern or feeling of dread.
2.    Start working on your exit strategy as soon as possible
While it might seem strange to start thinking about who will replace you right after starting your role as CEO, that is exactly what experts recommend.
According to Harvard Business Review, this process could begin as soon as your first day on the job and should commence no later than six months into your position.
Starting succession planning with anticipation will allow you to begin identifying potential replacements at an early stage. This could include those working for you.
You can help promising internal candidates refine the skills they will need to lead the company by providing mentorship, or by giving them greater responsibilities and observing how they perform on key projects.
Beginning to plan for your exit in the initial stages of your job is also helpful in case something happens that prompts you to have to leave your position much sooner than anticipated, such as a medical issue or family matter.
3.    Scope out your exit options and parameters
One of the big questions for a CEO when devising an exit strategy, which is sometimes answered too late in the sale or exit process, is "what type of buyer am I hoping to attract?". In the case of a corporate CEO in an executive role the main question is "what type of role do I want to do next in my career?".
Whether you opt for a financial buyer [private equity], a strategic buyer [trade or industry], a management buyout [MBO], or something else, every type of buyer has its pros and cons, so take the time to consider the merits of each before compiling your target list.
At this stage you should also think about whether you want to undergo a full or partial exit, and the timeframe in which you wish to leave.
In the case of corporate CEOs looking for their next career move, it's all about identifying the type of organisation you would want to move to next and taking steps to put yourself in pole position, whilst still delivering fully the 'day job' of your current role.
4.    Put operational foundations and key documents in place
Ensure all the key operational foundations and documents are in place prior to your exit to expedite the exit process. This should include the people, systems and processes that will be essential to the successful running of the business following your departure.
You should keep all the important documents in a centralised location. This is often referred to as a 'data room' and typically brings together comprehensive information covering financial results, key performance indicators, legal affairs, organisational structure and human resources issues such as employment agreements.
Make sure your exit plan highlights all the information your successor would need to run the business. This way, the new investors or CEO won't waste their resources collecting basic information regarding employees' salaries, finances, and partners.
By putting all the foundations and necessary information in place, you can allow your successors to hit the ground running as soon as you leave.
5.    Manage the relationships with your customers and suppliers
When planning your exit, you should keep in mind that your customers may have gotten used to doing business with you and may not want to deal with someone else.
While this shows how much effort you have put into cultivating great customer or client relationships, when planning your exit strategy, you need to carefully manage your customers. If they feel like you have abandoned them, the business may lose their custom.
Taking the time to introduce your customers to other team members will help build trust in the new person they will interact with when you are gone.
When it comes to suppliers, it is essential to ensure you have an array of options. You will probably have a few preferred suppliers, but by also having others on hand, you won't be taken for granted as they will be aware you have many alternatives. This also makes the business seem more robust and flexible to potential buyers.
Conclusion
Leaving a company as CEO can be one of the most challenging moments of your tenure.
With enough planning and care, and by following the above steps, you can enjoy a graceful departure, leaving your business, relationships, and reputation intact.
By Jeannette Linfoot -  www.jeannettelinfootassociates.com [1]