Facing your competition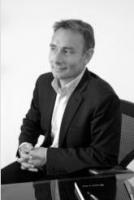 Having a rival business open up targeting the same market is you is an experience that every business owner dreads and yet nearly all have to deal with at least once. The immediate thought is of lower sales, reduced profits and even the worry that your business may not survive at all.
But if paranoia is not the way forward, what is? How should you respond to the prospect of another company selling the same thing as you to the same market?
6 Reasons why you should swap out your spreadsheet-based expense claim process and take it online. Download Now

Concur Breeze - automated expense claims for small businesses. Learn More

See how Concur Breeze works and try it for yourself. Learn More
| | |
| --- | --- |
| New Year, New Office! Subscribe to Misco eDeals for a chance of winning £1000 worth of IT products to kit out your office! Top business deals on laptops, printers, software, accessories and other business essentials! Misco have lots of IT products on offer to suit your business and budget. | |
University of Hertfordshire

The University of Hertfordshire is the UK's leading business facing university - We are totally committed to helping business and organisations become more innovative and competitive. Our Corporate and Professional unit focuses exclusively on businesses large and small offering a range of services from professional development to consultancy.
The Business Travel Show is Europe's largest dedicated event and the best place for SME businesses to secure more value and service for their travellers.

It's the only chance each year for business owners, budget holders, travellers and bookers to find the information, innovation, introductions and inspiration they need to make more confident and informed buying decisions; to increase efficiency, reduce costs, enhance performance and boost their business network.

Please register here to today to receive your free entry badge and preview before the Show.

Apps World Europe is returning to London Olympia on 29-30 November for two days of discussion and insight around multi-platform apps, with some of the leading brands and individuals from around the industry gathering to examine the latest industry trends, and where they're leading us.

The event includes a free to attend exhibition as well free and paid tracks options including speakers from Spotify, Rovio, RBS, BBC, Sky and many more. To secure your place at this year's event and save 15% on paid passes register here using the discount code NB15.
This Christmas, entertain your customers while promoting your brand and services.

Katies Cards have been creating smart, high quality and entertaining corporate Christmas e cards for over 4 years and have a large collection of static and animated e cards as well as e-card games and bespoke services for you to choose from. Our prices start at £95 and we have something suitable for large and small companies. Click here to view our fantastic range.
If you would like to advertise or find out more about being involved on the New Business e-Newsletter, please email chris.bradshaw@newbusiness.co.uk or call 0203 086 8400 for more information.
The content of these pages is copyright © 1998-2011 New Business Magazine.
Version 1.0 All rights reserved. It may not be copied or reprinted without the written consent of the publisher. Logos, pictures and names are used by permission and are property of the according parties. Please make sure to read our Terms & Conditions before you use this website. Please Note: newbusiness.co.uk is a registered member of the data protection organisation. Registration No. Z6663363.