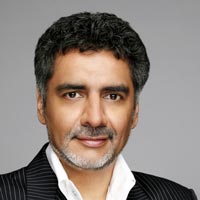 There is no getting away from the fact that the next few years are going to be tough for small businesses. Start-ups and established companies regularly fail regardless of the economic situation, but the current climate exacerbates the challenges.
The long-term recovery of the British economy rests largely upon the ability of small businesses to survive. As far as I am concerned there is one fundamental prerequisite for recovery: creating a vibrant business environment that is also internationally competitive.
What is for certain is there are many small businesses and entrepreneurs out there who are struggling. If they make the wrong management decisions the consequences for their businesses, their workers, their workers' families and for the wider economic recovery will be disastrous.
Approximately 90% of small businesses fail because of the lack of all-round knowledge of the business owner. The worst reality is that many businesses do not need to fail: that they do is the result of poor management and planning.
Lord Davies, Minister of State for Trade, Investment and Small Business said recently that many small firms in the UK are in as much need of advice as they are of credit. Without prudent and informed management many are increasingly in danger of becoming insolvent.
I believe that the best way out of the recession is through business-led growth. If small companies are not protected then many more people will lose their jobs and the economic recovery will be longer and more turbulent. This is especially true for first-time entrepreneurs and new businesses, which often lack the experience necessary to spot the pitfalls.
Many small firms in the UK are in as much need of advice as they are of credit
This is why I have created the Entrepreneur's Business Academy with Bev James, managing director of The Coaching Academy. I have handpicked a team of millionaire mentors who will share the knowledge they have gained from experience. Through solid guidance and mentoring we aim to guide businesses through these rough times and help them to grow.
As an entrepreneur I have traded through two recessions and I know that I have made mistakes. I intend to ensure that my academy students do not make the same errors. Training entrepreneurs and business owners how to make informed and prudent decisions during hard times is essential to the recovery. I believe long-term macro growth depends on short-to-medium term micro prudence.
Without expert advice many firms will not make it out of the recession and every business that fails, every extra person out of work puts pressure on the recovery. According to the Federation of Small Businesses Britain's small and medium-sized business sector employs 13.5 million people and accounts for 52% of GDP. Between 2000 and 2006 employment provided by the nation's largest businesses fell from 44% to 41%.
During the same period employment amongst small firms grew from 13% to 15.9% of the private sector. The Entrepreneur's Business Academy has a large complementary role to play in the recovery alongside the correct government policies. Our aspirations dovetail perfectly in terms of what is required to stimulate business-led growth, and what is necessary to create jobs and avoid unnecessary job losses.
In the longer-term, the survival of more SMEs will feedback into market confidence and should revive financing as the business-to-business and banks-to-business lenders begin to reassess risk. Markets will recover in time if entrepreneurs and businesses are reinvigorated with knowledge and inspiration.

For more information please visit www.hamiltonbradshaw.com [1]