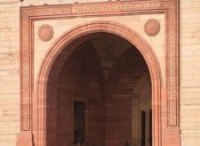 The UK and India's "current trading relationship is strong but, more importantly, there is so much future potential". These were the words of the UK's international trade secretary, Dr Liam Fox MP, on a visit to India.
It was no coincidence that Theresa May's first bilateral visit as prime minister was to India. As this visit last November reinforced, there are tremendous opportunities in India for UK businesses.
As the UK sets about establishing new trading partnerships with the rest of the world, it will be starting from a position of relative strength with India.
The UK has long been the largest G20 investor in India this century, with around 550 British businesses employing almost 800,000 people in India. This is a staggering one in every 20 people employed in India's organised private sector. Meanwhile, India is the third largest investor in the UK - Indian companies invest more in the UK than the rest of the EU combined. Some 800 Indian companies currently operate in the UK, employing more than 110,000 people.
The bilateral trade numbers are less impressive, but still positive and, indeed, should be set to get even better.
UK-India bilateral trade grew by 170% between 2004 and 2014 and, although India's exports have dipped since then, the UK's exports continue to grow. And this growth is faster than that of similar-sized European economies - Germany, France and Italy.
Due to Sterling's depreciation last summer, Indian companies can buy from and invest in the UK around 20% more cheaply than this time last year. Indian businesses will find UK companies are increasingly looking to India for partnerships. And, of course, the UK economy remains fundamentally strong - it is the fifth largest economy in the world, the second fastest growing market in the G7, and one that, in the words of PM Theresa May, is "bold and outward looking." Just like India.
These facts and figures demonstrate the strength of the relationship and the strong business eco-system that the UK's private sector has built in India, and a growing appetite for UK goods  and services.
Why India?
There are a number of factors driving this growing opportunity. Firstly, the obvious one - the fast growth of the Indian economy. With a GDP expanding at 7.2%, India is the world's fastest growing large economy. By 2030, it will be the third largest, behind only the USA and China.
The government of India is playing its role in this growth story. Prime Minister Narendra Modi's bold economic reforms such as the introduction of the Goods and Services Tax, demonetisation and the associated digitisation of the economy are reducing red tape and increasing investment.
Another factor driving growth and demand for UK goods, services, technology, and know-how are the stimulatory impact of Mr Modi's programmes such as Make in India, Digital India, Skill India and Swachh Bharat.
India's demographics are also compelling. With 600 million of its 1.3 billion people under the age of 24, India has the biggest youth population in the world.
And these young people are increasingly well-educated, ambitious, and affluent.
As this youth demographic, and their parents and grandparents, enjoy increasing disposable incomes, there is a change in their consumption behavior. This is resulting in greater demand for white goods, cars, mobile phones, leisure items, travel, education, healthcare, fashion and beauty items, and food and drink. In particular there is a growing demand for Western brands and experiences in all these categories.
Alongside this consumer market, there are a significant number of Indian businesses that want to buy British. Every week, we at the UKIBC find almost 100 export opportunities - Indian companies wanting to source from the UK.
India matters, with hundreds of millions of affluent people hungry for UK goods and services, and thousands of Indian businesses wanting to import from the UK.
In addition to growing consumer demand and favourable demographics, India continues to offer a cost advantage - manufacturing, land and labour still cost less than those in Western countries.
There is no doubt that India is the UK's key post-Brexit opportunity. And it is an opportunity for SMEs with products and services for both consumers  and businesses.
With both governments focused on making this relationship, in prime minister Modi's words, an "unbeatable combination" there has never been a better time to do business in and with India.
For more information please visit www.UKIBC.com [1] and follow @UKIBC on Twitter.