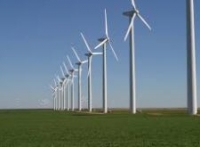 A new report just released reveals a high number of UK companies are involved in the development, construction and operation of offshore wind farms in Britain.
The study shows that 48% of the expenditure in planning, building and running our offshore projects goes to UK companies. This means the offshore wind industry has almost hit its long-term target to source 50% of its work in Britain, to be achieved by 2020. The previous UK content report, published in 2015, showed that 43% of contracts surveyed had been awarded to British companies - a 5% increase.
This latest report was delivered by RenewableUK on behalf of the Offshore Wind Programme Board, a body of experts which includes The Crown Estate, the Department of Business, Energy and Industrial Strategy and the Department of International Trade.
It analysed data supplied by eight major UK offshore wind farms, which reached a Final Investment Decision between 2010-2015. The findings show that UK content has grown at every stage of a wind farm's lifecycle: development, construction and operation.
British companies did especially well in the development stage with an average of 73% of work being awarded locally. This represents a 16% increase in the previous report's figure. The development phase includes all the major licensing, planning and surveying work which has to take place before a wind farm can be built.
This report is another indication of the strength and economic value of the offshore wind industry in the UK. The UK is now the largest single market for offshore wind in the world and has more installed capacity than any other country.
The sector is investing £11.5bn in the UK economy over the next four years, which is greater than the amount of spending in the aviation sector. It also surpasses the amount the country is spending on broadband and mobile network infrastructure.
Minister for Energy and Industry, Richard Harrington MP, said:
"The offshore wind industry is growing at a rapid pace, with £11.5bn of investment in new UK offshore wind farms due to take place over the next four years.
"This report demonstrates the strength of this growing sector and the positive impact it is having on the UK supply chain. We will continue to support offshore wind developments through our Industrial Strategy, helping to reduce carbon emissions while growing the economy."
RenewableUK's Chief Executive, Hugh McNeal, said:
"This report shows that offshore wind has become a key part of the UK economy, creating much-needed jobs not only in coastal communities like Hull, Grimsby and Great Yarmouth, but also across the country in the ever-expanding supply chain. A huge number of British companies are heavily involved in building the UK's world-leading offshore wind sector.
"Companies which build offshore wind farm in UK waters are committed to maximising the amount of local content they use, bringing inward investment and to local regeneration.
"The new projects now coming will forward provide a major opportunity for more UK companies to grow and take advantage of offshore wind's industrial opportunity."
Benj Sykes, Co-Chair of the Offshore Wind Industry Council, said:
"As well as producing renewable energy at scale, offshore wind is also delivering significant benefits to the UK economy and this report underlines that British companies are an essential part of building and operating these major infrastructure projects.
"We're seeing the supply chain for offshore wind grow from strength to strength, delivering innovative new solutions to help reduce costs and making a positive impact on communities right across the country. Offshore wind also has a central role to play in the Government's Industrial Strategy, supporting the ambition to boost productivity, deliver low-cost decarbonisation and rebalance the