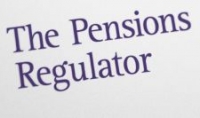 Automatic Enrolment has been a huge success, with nearly 10 million people now enrolled into a workplace pension. More than 1.2 million employers have met their duties and more than 1,000 new businesses are meeting their responsibilities each month. However, there are a tiny minority who fail their staff by not complying with the law.
The number of times we used our powers between January and March this year made up 20% of all the powers we've used since the start of automatic enrolment.
We have now issued more than 43,000 fixed penalties and more than 9,000 escalating penalties. This rise in fines reflects the rise in numbers of employers with workplace pension duties but also demonstrates we will take action if an employer falls short and fails to comply.
Most employers who receive compliance notices, receive them because they have failed to submit their declaration of compliance on time. In most cases, this warning is enough to prompt them to act and do the right thing.
For employers who continue to fail, there are a number of ways we are alerted.These include analysing information from declarations of compliance and comparing it with other data, pension schemes reporting missing or inadequate contributions, conducting employer spot checks across the country and reports from whistleblowers.
Whistleblowers
Whistleblowers alert us to instances where managers have told their staff that they won't get a pay rise if they join a pension scheme. Businesses that mislead their employees by falsely claiming they have been automatically enrolled and companies that keep quiet about their duties in the hope that their workers won't notice that they haven't been given the pensions they're entitled to.
It was a whistleblower who alerted us to the situation at Birmingham-based Crest Healthcare, whose staff were told that pension contributions were being paid by the employer when, in fact, a scheme hadn't even been set up.
As a result both the company and its managing director were prosecuted and after pleading guilty, have now been ordered to pay a total of more than £20,000 in fines and costs. Both have criminal records, while their staff now have the pensions they had been denied.
Pension scheme alerts
In another recent case, thanks to the vigilance of the pension provider, TPR was able to take action when an employer illegally opted temporary staff out of the Nest pension scheme they had been enrolled into. Staff at national recruitment agency Workchain Ltd, impersonated the temporary workers to opt them out of their pension using Nest's on-line portal.
Company owners and directors had encouraged five senior staff at the company to opt the temporary workers out of the scheme, so the company could avoid making pension payments on their behalf.
Following a joint agency investigation, TPR prosecuted Workchain, the two directors and five senior staff for an offence of unauthorised access to computer data, under the Computer Misuse Act 1990. The defendants pleaded guilty to the offence when they appeared at Derby Magistrates' Court last month and sentencing will take place later this year.
These cases demonstrate that we will take action against employers who fail to enrol their staff into a pension scheme and deliberately attempt to avoid their responsibilities. Automatic Enrolment is the law and, where appropriate, we will take employers to court to ensure staff receive the pensions they are due.
Spot checks
This summer, we launched a series of short notice inspections on employers across the UK, suspected of providing false or misleading information about how they are meeting their automatic enrolment duties.
It is an offence for employers to provide us with false information on their declaration of compliance, but there are tell-tale signs indicating an employer might not be telling the truth.
This latest round of spot checks will also target employers who are still non-compliant despite penalty action and a small number of employers selected at random.
The latest compliance drive follows a series of spot checks carried out over the past 12 months, targeting employers across different regions. These inspections were to detect non compliance and gain insight into employer behaviour. Insight from these spot checks will be included in TPR's annual Automatic Enrolment Commentary and Analysis report to be published this summer.
What new businesses need to do to meet their duties
As soon as a new business takes on staff, they will have automatic enrolment duties. Employers must tell all their staff about automatic enrolment and put eligible staff into a pension scheme.
After taking on staff, employers have five months to complete their declaration of compliance. This tells us what they have done to meet their responsibilities.Employers should ensure the information they provide is up to date and accurate, including contact details, so that they can receive important information from us about their duties.
We have easy to use online information and tools which have been designed for people who do not have pensions experience and employers should make our website their first port of call.
www.thepensionsregulator.gov.uk/en/employers/setting-up-a-business-what-to-do-for-automatic-enrolment.aspx [1]
After speaking to small employers who have already met their workplace pension duties, nearly 70% of employers with one to two staff had no set up costs. Most of these did not use a business adviser.
Employers we spoke to also found that taking the time to read our step by step guide to begin with saved them time overall and that small employers with between one and four staff usually spent around 15 hours overall carrying out all their tasks to get set up for Automatic Enrolment.
Employers can also consider using a business adviser and should leave enough time to shop around for a suitable pension scheme. Research has shown there is a higher risk of paying more if employers leave their plans to the last minute.
We know most employers want to do the right thing for their staff and we are here to help and provide the information they need, but we will take action if an employer is deliberately not meeting their duties.