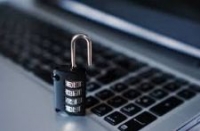 In a recent survey of IT admins with small to medium businesses, we found that security professionals are concerned about the year ahead and looking for ways to improve their total security package.
Confidence in their current solutions were not high: 90% of organisations surveyed were worried that their current solutions would struggle with malware in the coming year, and 92% are worried about ransomware - the malware that has been making the most, and scariest, headlines recently with no signs of slowing down.
In terms of their current cybersecurity solutions, IT managers and admins admitted in the survey that the products they used would benefit from offering a more unified front. 69% of respondents said that their organisations manage cybersecurity solutions through multiple consoles, which eats away at efficiency, takes up more IT working hours, and means that their solutions are not directly communicating about incoming threats. According to the survey, IT managers are spending a quarter of their time just managing their IT solutions.
And those admins are not thrilled about using multiple consoles, either - a notable 73% said they would prefer managing everything through one console. They're searching for a solution to remove this inefficiency, too - 60% said they were likely to get all of their IT solutions through a single vendor if it improved security and saved time.
This is where Sophos comes in.
Our solutions are designed to work better together. Managed through the Sophos Central console, there's no bouncing back and forth between interfaces - IT admins can control everything through a single pane of glass, so you spend less time with the day to day management of your cybersecurity.
Sophos Intercept X offers groundbreaking endpoint security, using deep learning technology to block new, emerging, and never-before-seen threats while preventing hackers from using the key exploits they love to use to get to your data.
Sophos XG Firewall defends your network, automatically isolating threats with deep learning technology, sandboxing, IPS and more.
Together, these solutions protect invaluable business data from cyberattacks like ransomware and cryptojacking.
Sophos offers security as a system with Synchronized Security. Rather than point products that work in isolation, Synchronized Security shares critical information via the Security HeartbeatTM, enabling endpoint and network solutions to share threat information and react to threats automatically - and very quickly. With Synchronized Security, a threatened endpoint is isolated in seconds, before any harm can occur to the network, automatically, plus powerful remediation tools mean you're back up and running in no time.
Learn more about Sophos at
www.sophos.com/free-trials [1]