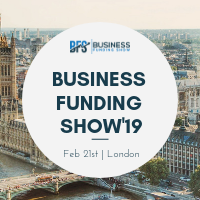 Be prepared and learn your targets:
Karen Holden, Founder of A City Law Firm
Today preparation is the key. Be prepared. Check that investors are right for you. Make sure what they are offering suits you. Be commercially aware.
Henry Whorwood, Senior Consultancy Associate of Beauhurst
Get to know your options. Know what types of finance out there, know who is providing it, why they are providing it, and what they are going to get out of it.
Oliver Woolley, Co-Founder & CEO of Envestors
Do your research properly and don't presume everything will be really easy. Research the market to have a good understanding of potential funders or investors before approaching them.
Keith Morgan, CEO of British Business Bank
Think strategically and then make sure to focus on numbers. Any investor really wants to see any well cut business plan. So a financial business plan based upon a strategic view is what is required.
Find the right words and ideas:
Tom Kennard, Director of Granted Consultancy
Do the hard work. We have seen lots of clients who talk about significant market, they've got a great team and their product is unique in many significant ways, but they don't address what that means. If a company comes to me and says their significance is going to save me 60% of my time to do the thing that we do, that means a lot more than just using the word 'significant'.
Mark Browdridge, Director of EISA
To convince anyone about your business, show them your passion and energy. If you can do that comfortably, can talk about your business plan easily, and have a solid business - investors will come and ask to fund your business.
Be aware - it's tough job to be an entrepreneur:
Michael Blakey, Angel Investor & Founder of Avonmore Developments
Being an entrepreneur is very difficult. There are many ups and downs. You will be told 'No' a lot. It's about how to overcome that and learn why people say so. Is it because they don't understand you? Even looking at a negative that you come across and figuring out how you can take something positive out of it - is already great progress, because it'll help you to move your business in the right direction.
Catherine Young, Founder of ThinkRoom Consulting
Entrepreneurship is not easy. Running your business is not easy. If it was, everybody would be doing it. So just keep on going!
Keep on going:
Umerah Akram, Head of ELITE UK & International of London Stock Exchange
Keep doing what you are doing, keep building the businesses, keep innovating, it's really important to the UK... and to the investors, who invest in running businesses rather than promises.
Peter Dines, Investment Director of Mercia Technology
Keep working hard. Keep knocking the doors. Keep believing in it. And raise more money than you need - you'll need more of it sooner than you think.
Ignore politics and have fun:
Tim Hames, Director General of British Venture Capital and Private Equity Association
Ignore politics - just get on with your business. And to take it a step further - ignore newspapers, ignore headlines, and ignore Brexit!
Goncalo de Vasconcelos, CEO of SyndicateRoom
Just go for it and have fun. Don't worry too much about it, just have fun!
Is your business already following these tips and advice? Are you ready to get funded? Join BFS for their fourth annual flagship, [1]The Business Funding Show '19 [2] on Feb, 21st at East Wintergarden, London and give your business the cash injection it truly deserves. Learn more and get tickets here [3]