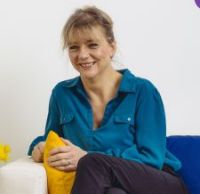 Louise Findlay-Wilson, Founder and Managing Director at Energy PR [1], shares advice on how to market to the 20-something generation.
Are people in their 20s so very different from everyone else?  In many ways they are. That's because they have done a lot of their growing up during a tech-driven revolution. After all, Facebook was founded in 2004, the iPhone was only introduced in 2007, Twitter went mainstream in 2009, Smartwatches came in during 2013 and the innovation hasn't stopped there. We're now all thinking about the ramifications of the Internet of Things and AI, which will undoubtedly shape the working and leisure lives of these young adults in ways we can't imagine. 
These developments have shaped how 20 year-olds work, source and digest information, what they value and who they trust. To try to make sense of this we undertook a study of the 20-something generation [2]. Here are some of the key insights which will help those marketing to them.
Curators
This generation is used to choosing its sources of news and entertainment for itself, and to do this with ease it uses social media. 20-somethings like the fact social media enables them to see national news stories as they break, interact with their friends' chit-chat and follow their niche interests all via their phone. So, social media channels are critical.
Don't disrupt, fit in
But be aware, very few in this age group engage directly with brands on social media. It's no good trying to disrupt this self-curation process with your message, instead you need to respect and work with it. Companies need to fit into it; get the friends onside and sharing, or get relevant influencers, ideally those within a relevant niche, involved.
Who has influence?
As mentioned, this generation values friends and follows them enthusiastically. So find ways of engaging and involving friendship groups. Also take care to ensure your customer service remains top notch, as a friend's word of mouth recommendation will matter.
Celebrities are also consistently liked across the age group - though their influence is mixed.   
After this, 20-somethings will fall into a number of camps. Some love Instagrammers, bloggers, sports stars - others attach very little weight to them. But there are subtleties within this too.  For instance, while sports stars currently at the top of their game have a huge following, 20-somethings also like to follow former stars who, without sponsorship deals to protect, are much more likely to say something interesting and reveal their true personalities.  A retired footballer who is known to love fishing and have 'no nonsense views' will be incredibly believable when he talks positively about fishing equipment. His comments sound authentic, and for this generation, authenticity is vital.
Be real
By the same token, according to our research, people in this age group are positively put off brands where the relationship with the influencer looks like just a commercial arrangement. So don't be seduced by someone's follower figures. Don't be tempted by a broad brush approach. 
It's much better to work with a smaller player, someone who is in your niche, who the audience relates to and who is genuinely interested in your product than to confect a relationship with a bigger, blander celeb/blogger with a mass following. 
This is just some of the advice contained within our report. To find out more about marketing to the 20-something generation get Energy PR's Report [3] or call 01993 823011