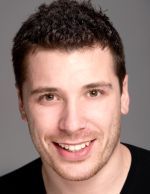 Make Believe, the UK's leading international theatre school, will unveil two new performing arts schools this month and a further five in September.
This month will see schools open in Chelmsford and Woking, teaching after-school singing, dancing and acting classes to children aged 3-18. The Make Believe franchise will come to London's Brixton, Wood Green, Hampstead and Finchley, as well as Guildford in September, with ambitious plans to launch 10 more by the end of 2019.
The extracurricular classes give children and young adults the chance to explore their love of performing arts and take part in annual productions. The MB talent division, One Dream, partners with major shopping centres and supermarkets, such as Tesco and - most recently - TLV Fashion Mall in Tel Aviv, to invite talented youngsters to audition in their hundreds for cash prizes and school scholarships.
A number of these young people have also gone on to enjoy mainstream success through their Make Believe classes, with Charis Tetteh playing a lead role in School of Rock the musical on the West End. Meanwhile, six-year-old Angelica Pearl Scott is the youngest actress at the school to achieve professional success, landing a role in The King and I last year.
Charlotte Borg, franchise owner of Make Believe Chelmsford, said: "I feel privileged to bring Make Believe to Chelmsford. As well as being a lot of fun, our classes help deliver inner confidence and belief, skills that are essential as children grow."
Joel Kern, founder and managing director of Make Believe, added: "We are in an exciting period of growth at Make Believe, with each franchisee chosen for holding the same values that we have championed since we were founded in 2004. Our franchisees must be as passionate about performing arts as the children are for them to benefit from the full experience. I'm excited to build on our collaborative business throughout this year and see more stars born."
The business taught just five students in its first year, and now boasts schools in over 35 locations teaching 50 classes to more than 3,500 children in the UK, Australia and Israel. Make Believe aims to help young people build their confidence, as well as develop presentation and communication skills.
For more information, visit https://makebelievegroup.co.uk/ [1].