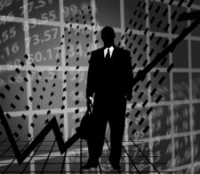 For most, the fastest way to alleviate the pain is to take an aspirin, and Voila! Within minutes it disappears like magic. Too bad the same can't be said about the world's problems, but that's a different Vestle article.
But next time you throw back two little white pills and close your eyes until the pain abates, spare a thought or two for the rich history behind it, one that belongs to a company you've definitely heard of before: Bayer.
Here are some fun facts about Bayer, one of the biggest pharmaceutical companies in the world:
Bayer invented aspirin, the world's first wonderdrug.
For over a century, aspirin has been the go-to analgesic/anti-inflammatory drug for any ache or pain you could throw at it. We take it to relieve everything from headaches to cold and flu symptoms. Acetylsalicylic acid, the chemical name for aspirin, had been invented in 1853, but it wasn't until 1899 that Bayer gave it its trademark name Aspirin - with a capital A - and began selling it as the widely known painkiller it is today.
For a while, aspirin reigned supreme as the most popular painkiller out there. As it grew in popularity, Bayer lost or sold the trademark rights, and aspirin - this time with a lowercase "a" - became the generic name for the drug. Around the 1950s, aspirin saw a decline in sales as the newly created paracetamol and ibuprofen painkillers grew to rival aspirin in the global market.
However, in the 1980s it was discovered that aspirin's anti-clotting properties could be beneficial for people at risk of heart attacks. It was even suggested that taken at the first signs of a heart attack, aspirin could potentially save the life of the patient. Suddenly, aspirin was super popular again, and is even taken today in low doses to promote heart health.
Today, around 40,000 metric tons of aspirin are produced worldwide every year.
Bayer makes stuff for the whole family, even pets.
In addition to Bayer Pharmaceuticals [1], Bayer creates a number of products for consumer health, including Berocca, a vitamin supplement popular with university students and those who suffer frequent hangovers, Coppertone, the best-known sunscreen brand you can find at virtually every beach in the world, and Rennie, a minty antacid that is a must-have after any big holiday feast. Bayer even boasts an impressive crop science portfolio, including seeds and chemical and biological pest management solutions. Finally, Bayer ensures the furry members of our families are well cared for with a variety of anti-flea products, as well as various health-promoting supplements for livestock.
The company is always researching something, literally.
Bayer owns and operates a wide range of research centres all around the world, each focusing on a few select specialities in various fields of medical research.
Berlin, Germany: this research facility focuses on oncology, gynaecology, and cross-indication platform activities.
Wuppertal, Germany: here, research is aimed at cardiovascular diseases and biology research & development.
San Francisco Bay, California: in addition to hosting laboratories focused on biology research & development, this location also serves as the company's U.S. Innovation Centre.
Olso, Norway: research here focuses solely on oncology.
Bayer is growing. HUGE.
In 2016, Bayer announced a merger with Monsanto [2], an American agricultural biotechnology corporation, which was finalised in June 2018. The coming together of these two giants, which saw Bayer acquiring Monsanto for $128 per share, was intended to better exploit both companies' innovation abilities and lead to a variety of farming solutions, including enhanced seeds and traits, crop protection, and digital agriculture. Bayer also indicated a belief that the combined cash flows of two such massive businesses could potentially improve its financial profile.
A close eye on Bayer
Even though it's still based in Germany, Bayer reaches every corner of the world, so its performance on the financial markets is often noted by analysts. At Vestle News, we stay up to date on Bayer's performance, so our clients are always well-informed.
In the latter part of 2018, Bayer's market performance experienced considerable highs and lows, with the brand reporting higher revenues but lower profits. This all happened just as Bayer was completing its purchase and acquisition of Monsanto. Between April and June of 2018, the brand reported €799 million in net profits, a 34.7% decrease from the previous year. However, overall revenues were reported to have increased from €8.7 billion to €9.5 billion.
What's next for Bayer?
There's a lot going on at Bayer at the moment. On one side, it has its hands full with a number of class-action lawsuits that came with its acquisition of Monsanto. Settlement estimates range anywhere from $5 billion to $20 billion however most analysts agree that it's too early to tell.  But there's good news too. At the end of May, Bayer announced a breakthrough therapy with the brand's drug Aliqopa for the treatment of Marginal Zone Lymphoma, a type of cancer. So while the world has its eyes on Bayer for new ways to achieve a better quality of life, the financial markets are also keeping close watch to see what happens next. Only time will tell.
How can you invest in Bayer online?
At Vestle, you have the opportunity to trade Contracts for Difference (CFDs) on hundreds of different instruments, including Bayer, which basically involves investing in its price movement in any direction, both up and down. And since market volatility can vary, trading Bayer or any CFD instrument comes with its fair share of risks, so it's best to stay informed all the time. You can read up on the market performance of companies like Bayer at online brokers like Vestle [3], where you can also benefit from free education, 1-on-1 training sessions, and client support. 
The materials contained on this document have been created in cooperation with Vestle and should not in any way be construed, either explicitly or implicitly, directly or indirectly, as investment advice, recommendation or suggestion of an investment strategy with respect to a financial instrument, in any manner whatsoever. CFDs are complex instruments and come with a high risk of losing money rapidly due to leverage. 86.9% of retail investor accounts lose money when trading CFDs with this provider. You should consider whether you understand how CFDs work and whether you can afford to take the high risk of losing your money. Any indication of past performance or simulated past performance included in this document is not a reliable indicator of future results. Full disclaimer: https://www.vestle.co.uk/legal/analysis-disclaimer.html