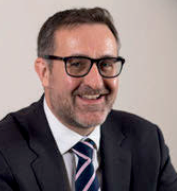 Stuart outlines why the advent of new technologies is revolutionising the way in which business drivers need to think about travel
All UK business drivers need to be aware of the benefits of new vehicle safety measures which have been agreed by the EU and are expected to be fitted to all new cars by 2022.
The Bill includes the compulsory inclusion of Intelligent Speed Assistance (ISA) systems and data loggers as well as existing optional Advanced Driver Assistance Systems (ADAS), such as autonomous emergency braking (AEB), lane keep assist, driver fatigue detection and reversing camera or sensors.
New lorries will also be required to have improved levels of 'direct vision' based on Transport for London's Direct Vision Standard; giving drivers a greater chance of seeing vulnerable road users, such as pedestrians and cyclists.
The good news for business drivers is that the new systems are expected to dramatically reduce fatalities across Europe, with experts predicting a 30% reduction in traffic collisions, potentially saving up to 25,000 lives over 15 years.
Indeed, AA Populus data from January this year showed that drivers are looking for increased technology, with three fifths wanting Adaptive Cruise Control and AEB, while just under half would like Lane Keep Assist on their next car. There has also been a lot of support for systems that warn drivers of speed limits; however the mandatory ISA systems have caused some contention as 64% stated that while 'cars should know the speed limit at all times, drivers should be able to decide whether they are prevented from exceeding the speed limit or warned only'.
While an initial furore about ISA systems focused on the potential dangers if drivers are not able to override the system, the reality is somewhat different. Combatting such misperceptions is a vital part of the fleet sector's responsibilities to those on the road.
ISA will use traffic sign recognition cameras and GPS to calculate speed limits - and ensure the vehicle does not exceed them by automatically limiting engine power. If conditions dictate, drivers will be able to override deceleration if necessary, by pushing further on the accelerator. It has also been suggested that additional warnings such as dashboard lights and an increasing audible warning should continue to alert the driver until the vehicle is travelling below the limit, however the EU are still in the early stages of discussion on how ISA will look and feel for drivers.
The introduction of compulsory ADAS is paving the way towards fully autonomous (driver-less) vehicles. According to the AA's 2018 Operational Fleet Report, created in partnership with BT Fleet, business drivers and fleet managers felt that autonomous vehicles will roll-out once practical considerations have been addressed. However, many remain sceptical, with just 29% stating they would expect vehicles with autonomous capabilities to be used in operational fleets within five years.
Almost two thirds (63%) agreed that autonomous vehicles would represent a positive opportunity for business drivers, offering safety benefits as well as a reputational effect of being seen as innovative, while 67% believe autonomous vehicles would represent a threat, with job losses for fleet drivers topping the list of concerns.
So, while there is still some scepticism, I hope we can all agree that safety should always be a key priority. Indeed, the AA  [1]welcomes any technology that will make UK roads safer for business drivers, with significant impact on freedom or mobility. We just need to ensure that dialogue is kept firmly open on the potentially controversial topic of autonomous vehicles on UK roads.