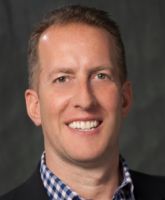 The planning for Capify [1] must have largely taken place pre-recession and pre-bank crisis. What made you open for business in September 2008 and what relevant background did you have?
Capify (formerly known as United Kapital in the UK, we rebranded globally in 2015) was originally founded in the US in 2002 as AmeriMerchant. AmeriMerchant was one of the first alternative non-bank lenders for small to medium sized business in the world that was using the Merchant Cash Advance product and an alternative business loan with daily repayment options. 
Based on patterns and trends in the US industry pre-recession, we decided to expand into the UK and Australia markets.
What one may have thought was a risky move, we viewed it as, the banks would be tightening up and strong credit businesses would be closed off from bank financing that they would normally have access to, and we had alternative products to offer.
Was the timing so right, or so wrong?
The timing was perfect and it provided Capify with experience globally on how to underwrite and provide credit to SMEs during one of the worst global financial crises ever. 
In fact, 95%+ of the alternative lending/fintech industry have never experienced an economic downturn, and I predict when that does happen you will see many alternative lenders/Fintechs fail as they could be sacrificing underwriting criteria today for speed and to gain market share. 
I've said this for 17 years in the industry, ANYONE can originate business, collecting it back is the hard part.
When did you feel, in the financial chaos that was raging around the senior trading areas globally back then, that your business model was going to be fine?
We designed our products to be short term with terms of six to nine months and daily repayment options as opposed to monthly. Our ships weren't "too far out to sea" no matter how bad the "waters got". This was unlike traditional/competing loan products that had multi-year repayment periods, meaning that it was difficult
to recover the money during the time of financial chaos.
How did you get from two staff to 70 in the UK in your first ten years to last September?
Capify has grown year on year and to date has delivered £150 million in business loans and MCAs to UK SMEs. Since our inception we've managed over 9,000 transactions - the majority of our growth came in the last five to six years or so, requiring us to increase our staff size significantly.
Just the UK?
Capify originally started in the US (in 2002) and began trading in Canada in 2007. We opened the UK and Australia in 2008.
In 2017, we successfully exited the US business to a competitor which meant that we were able to focus on our UK/Australia businesses which have circa 125+ employees between both of our offices in the two countries.
In 2019 what products are favoured by SMEs, and how are they delivered by Capify?
Our merchant cash advance (MCA) is favoured by our retail and restaurant clients as the product is designed to work with SMEs, this is where credit/debit cards are a large percentage of their customer payment.
The MCA is a unique product as it's designed to work with a SME's cash flow and we get repaid by taking a small percentage of the SME's future credit/debit card sales until we are paid back. 
In essence, if the SME has a slow month, they pay us back less.  We like to say "we only get repaid, as you get paid."
For our non-restaurant/retail clients, whereby card takings are not a significant portion of their payment method from their customers, they tend to favour our business loan product. 
Our business loan product is unique in that, unlike traditional bank loans that require large monthly repayments that can be hard for a SME to manage, Capify's business loan has small daily micro repayments that makes it easier for an SME to manage their cash flow/debt service.
We believe that "one size doesn't fit all" - some SME owners looking to raise finance prefer to do it 100% online without speaking to anyone while others prefer the human interaction.
At Capify, we offer both solutions either via our online application, or via our dedicated professional in-house team of sales executives, that can answer any questions a SME business owner may have and walk them through the easy application process and quick decision.
How does a finance company attract finance?  
Capify recently attracted Goldman Sachs, one of the premiere finance providers in the world to provide us with a £75 million credit facility. What attracted Goldman Sachs to Capify was our ten year trading history in the UK, our strong portfolio performance (which is a key factor for any lender), a responsible lending culture, a strong management team and a strong business model.
And for the next ten years?
Capify is looking to expand on its referral partner network -specifically companies that have a large SME customer base whereby Capify can be an added value to have them sell more of their own products, by providing financing to their customers. 
In addition, many industries are experiencing increased competition and margin compression and by referring their existing SME customers to Capify for funding, it can offset their decreased margins by monetising their lifetime value of their customers, through commissions received by Capify. 
Furthermore, we are looking to offer additional complementary products to our existing Capify customers.
For more funding information visit www.capify.co.uk [2]