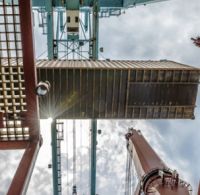 SMEs face a wealth of challenges when trading overseas. Cashflow issues often arise while awaiting payment from suppliers and overcoming logistical barriers such as language, currency and regulatory obstacles, can be far from straightforward.
With the UK's future relationship with the EU undefined, these challenges have not gone away and are, if anything, more pressing than ever for SMEs looking to grow and thrive on the global stage. These outward-looking, forward thinking businesses - of which there are many - have more at stake than most. Bibby Financial Services' (BFS) 2019/Q1 SME Confidence Tracker revealed that over 1.1 million UK SMEs trade with EU suppliers, and over half of the top 20 export destinations for SMEs lie within the bloc.
While some believe that necessity is the mother of invention, and that Brexit presents us with opportunities to forge trading partnerships further afield, others predict that a future outside of the world's second largest economy could have a negative impact on their businesses. Now more than ever, SMEs need to be proactive. They will have to adapt to a new environment by rethinking how they can develop new business, focus on profitability and find operational efficiencies.
Introducing BFS and Export Finance
At BFS, we are doing all we can to clear these muddy waters. We need to ensure SMEs are aware of the avenues for overseas growth.
Export Finance [1] is ideal for businesses that have customers across borders who often pay late or have issues collecting payments. Whether it is upfront funding - so you are paid earlier for completed orders, cashflow to fulfil export orders - or reducing the risk of currency fluctuations, BFS's offering carries a host of benefits for your business:
Speed:You'll receive cash within 24 hours and be able to make quicker funding decisions because you have a dedicated point of contact. We also prioritise a relationship-based approach backed up by our service promise
Experience:Unrivalled support from our Export Finance team who can provide language, currency, time zone and legal support
Maximised funding:Benefit from our in-depth understanding of global export territories
Foreign Exchange support:Help protect your business against currency volatility with our integratedForeign Exchangeservices
Control:Factoring allows you to manage your own credit control and sales ledger, or you maintain control withInvoice Discounting
Convenience:Check your funding status at any time with our 24/7 Client Online service
Security:We offer the option to protect against customer insolvency withBad Debt Protection
Stay discreet
It is always our intention to act in your best interests, and we understand the need for some businesses to protect their funding sources. We can therefore offer a discreet and confidential service, to help you maintain existing reliable collection practices and keep your credit control function in-house. This means we do not tell your customers that you are using a finance facility, helping you maintain the relationship with your customers without their knowledge of our involvement.
A wealth of expertise
The best thing about partnering with BFS is our experience in the sector - we have helped hundreds of businesses prosper overseas.
One client, recruitment specialist Clifford Sells [2], is tapping into new markets to drive continued growth post-Brexit. With concerns around whether free movement of workers between the UK and EU will continue after Brexit, it is planning to open a satellite office in Brussels to make sure its workers can continue to serve clients across Europe. BFS's Export Finance is giving the business access to working capital and taking the administrative hassle out of chasing payments from international debtors. 
Get in touch to ensure you have the right tools to move forward
Regardless of the current climate, there are opportunities out there for SMEs, it is just a case of knowing how to exploit them. If you think your business could benefit from Export Finance, or if you'd like to learn more about how other companies are meeting the challenge of exporting, visit our website. We're also more than happy to provide a quote for your Export Finances [3] needs, to ensure you're making important strategic decisions with as much knowledge as possible. Learn more online now at Bibby Financial Services. [4]