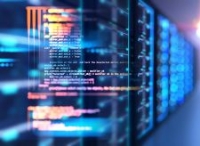 British software teams may be more risk-averse than their counterparts in the USA and across Europe, according to new data released today by CircleCI. [1]
The stats - analysing over 55m data points from developers in 44,000 organisations around the world - show the British technology ecosystem is innovating less than competing markets in America and the EU.
The measure assumes failures in testing to be a signal of innovative risk-taking, calculating the 'success rate' of tests run on software before it is deployed into the real world. In the UK, the median success rate is 95% - compared to just 83% in the US, and a global average of just 61%. 
Nicholas Mills, CircleCI EMEA GM, said: "In software development, failure is a sign of innovation. But in Britain, a 95% success rate says that teams are not taking chances with their code. 
"We would expect the figure to be much closer to the global median of 61%. Why? Teams that are experimenting and trying new things will sometimes fail.
"The finance-heavy British tech ecosystem may be bogged down by legislation and unable to break the rules. 
"But it could also be that in the US, 'move fast and break things' and growth at all costs is the norm; whereas in UK and Europe more widely, sustainable growth and reaching profitably sooner is often the aim for startups.
"This makes errors less desirable, as highly profitable businesses require more robust code. This could, however, have a long term impact on the innovative power of UK technology.
"This report suggests that UK tech can - and arguably must - be more ambitious, if it is striving to build genuinely global tech companies."
UK vs European Productivity
One stat that may reassure British business post-Brexit is that the UK is outperforming both France and Germany in terms of developer productivity.
The report analyses this by measuring each country's throughput - or, the median number of times software teams submit new code each day. 
UK developers have a throughput of 1.26, which is almost double the global average of 0.7, making them amongst the most productive in the world. French developers have a throughput of 1.06, and in Germany it's just 0.93. 
For more information visit CircleCI [2] , a leader in cloud-native continuous integration, who empower developers to focus exclusively on creating business value fast.