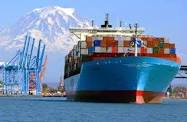 Find out the challenges faced by Britain's closest neighbour.further information [1] about the EVW.
However, the situation has most definitely changed for Irish companies shipping goods to and from the UK. It is also a big challenge for those transporting goods to continental Europe, since the quickest and easiest way was previously via England.Brexit [2], getting products between Ireland and the continent just became more expensive and time-consuming.
One potential solution is the addition of an additional direct ferry from Rosslare to Dunkirk, France, which began operations on 2 January. However, for those transporting time-sensitive goods, this is less efficient than the previous route.EU single market [3] began.
Companies transporting products must state the origins of these goods and make import and security declarations. In addition, hauliers must complete pre-boarding notifications for shipping companies in order to skip further checks once the goods arrive on the other side of the sea.
Plus, Department of Agriculture inspectors need 24-hour notice for food of animal or plant origin being imported, which is subject to another round of regulatory checks.
Unfortunately, many companies in both the UK and Ireland have found themselves woefully unprepared for the changes in regulations [4] and trailers heading in both directions have encountered long delays due to inadequate paperwork.
the Troubles [5].
With the current deal, it seems that peace will be maintained. This comes at a certain price, however. Northern Ireland is already suffering some of the same effects as the Republic when it comes to trade from Britain due to it still being part of the customs union.
prepare for trade after Brexit [6]. Chief executive of the Irish Exporters' Association Simon McKeever said:
"They have no idea what's required of them. They believe that this is an Ireland-only problem, but they are going to see the same problems with the rest of the EU next week. They are not sure what level of information they should provide in the first place. There is very little coming in, most of the stoppage is that it's stuck in warehouses in the UK, that's because the UK entity does not know what it is supposed to be doing."
Many Irish companies have found themselves equally in the dark about how to proceed. It has been reported that some members of the Irish Exporters' Association only started asking what steps they needed to take in December - less than a month before the changes were due to come into effect.