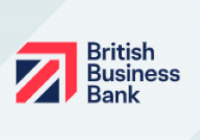 The past 12 months have presented unprecedented challenges for small businesses. Many have undergone severe hardship during the Covid-19 pandemic, and some have closed completely. Even in this harshest of climates others have been able to keep trading, start up or even thrive.
The British Business Bank's Start Up Loans programme has issued £100m of loans to over 8,300 people across the UK since April 2020, helping them to start or scale up a business. In fact, July 2020 was the programme's busiest month since the scheme was founded in 2014, with many of those supported identifying new trends or demand as a result of the pandemic and taking the opportunity to launch their first enterprise.
Others were forced to adapt to survive during the March and November lockdowns - whether it was moving online for the first time, ramping up a social media presence, or creating a new product altogether. As 2021 gets underway with the future still uncertain, some of our Start Up Loans-supported businesses explain the ways they found to pivot their businesses during 2020, providing valuable insight that could help other smaller businesses do the same.  
Enhance your offering - British Craft House
Jane Crane, took out a loan of £20,000 to launch Your Tribe in 2019 - an online marketplace for handmade British crafts. Whilst online stores have prospered during lockdown, there have been plenty of lessons to learn.
"I was fortunate to be fully set up online before the pandemic; however, I had to adapt my offerings slightly to ensure we were catering to the new lockdown trends. There was an increased demand for convenient gifts, which were easy to post as people could no longer exchange gifts in person. So, in January I launched the 'Letterbox Gift' section of the website, featuring a range of artisan items, no larger than an envelope!In the 12 hours following the January lockdown announcement, the website was busy with people buying pocket hugs and motivational gifts to send directly to friends and family."
Create a new product - The Pudding Pantry
Anthony Quinn took out a loan of £10,000 in 2013 to open The Pudding Pantry, a pudding-inspired bakery in Nottingham, which was forced to close temporarily during the first lockdown.
Their cashflow significantly dropped during the first two lockdowns, but necessity has been the mother of inventions for Anthony, and the business has learnt how to thrive.
"With revenue down, we had to get creative. We developed innovative takeaway menus for Valentine's and Pancake Day, comprising sumptuous afternoon tea arrays.  
"We had to create different services based on what our customers wanted during lockdown, and we will be doing the same this time around. We have the fundamentals in place and we now sell more takeaway afternoon teas than we did when we were a dine-in business." 
Go virtual for the first time - Your Tribe
Jane Crane, took out a loan of £20,000 to launch Your Tribe in 2019, a studio-based, paint throwing therapy experience.
"As we are primarily a face-to-face experience business, and a messy one at that, it hasn't been easy to translate what we do online," admits Jane. But in her own inimitable way, Jane has managed it.
"I developed a guided meditation and couple's paint pour for people to get messy with at home. Going virtual has allowed me to stay in touch with customers and bring a bit of colour to what could be a very gloomy January. Learning to accept the things that are outside of my control has helped me stay rational, and it's something I will continue to practice throughout 2021."
Incorporate e-commerce if your service can't be provided remotely - Goji Hair
Victoria Griffin took out a loan of £7,400 to launch Goji Hair, a Cardiff based organic hair salon. Victoria set up an online shop during the first lockdown, selling the much-loved organic haircare products that were usually bought in-store. 
"I was surprised at just how busy we were after the first lockdown. We were fully booked for eight weeks, a clear indication of how highly clients value their hair! I am very grateful that the business is within a sector which seems to bounce back quickly, but the online site has been such a success that we're likely to keep it running even after lockdown."